Himachal Pradesh Weekly Current Affairs:
33,129 public grievances redressed through Jan Manch:
Through the Jan Manch programme  33,129 public grievances have been addressed in the state, which includes 15,013 complaints and 18,116 demands.
18734 complaints and 21,564 demands have been received since the Jan Manch program started on 3 June 2018. Out of which 3721 complaints and 3448 demands are still pending and the rest have been settled.
Under 'Beti Hai Anmol Yojana' 5780 beneficiaries have been benefited.
5,41,070 digital ration cards have been distributed.
Free gas connections have been provided to 50,435 people under 'Grihini Suvidha Yojana'.
Besides opening 1,56,167  bank accounts under 'Jan Dhan Yojana', 1,78,101  Kisan Credit Cards have been distributed to the beneficiaries.
447 beneficiaries have benefited by public toilets
Pension facility has been provided to 2,17,685 beneficiaries under the 'social security pension scheme'.
From June 3, 2018 to July 31, 2019, a total of 139 Jan Manch programs have been organized across the state. On which a total of 2 crore 72 lakh rupees have been spent.
Through Jan Manch self-help groups can sell their products and it also provides a platform to other local groups to sell their patals and dunas through the programme.
Chief Electoral Officer (CEO) Devesh Kumar launches Electoral Verification Programme:
This programme is launched to avoid duplication of entries in the voters' list.
the Booth Level App will be soon launched by ECI and the booth level officer will make all the entries including the name, address, photo through the Mobile App. which would be of great help to avoid duplicacy in the voters' list.
This would be operated by booth level officer only who will testify all the credentials of voters and the officer will visit every house to upload the voter's information on the Booth level Mobile App which would also help in removal of discrepancies in the voter list.
The voters can verify the details pertaining to them through Voter Helpline Mobile App, National Voters Service Portal (NVSP), Common Service Centres, Lok Mitra Kendras, the office of Registration Officers (SDM) and PwD (Persons with Disability) Helpline etc.
Dr. Shrikant Baldi assumes charge of Chief Secretary: 
Dr. Shrikant Baldi, IAS (Himachal Pradesh,1985 batch) assumed the charge of new Chief Secretary of Himachal Pradesh.
HP Govt. signs MoUs worth Rs. 1000 crore to set up Solar Power Plants:
Two  Memorandum of Understandings (MoUs) worth Rs. 1000 crore were signed between the state government and two companies for setting up of Solar Power Plants in the State.
One MoU worth Rs. 600 crore was signed between State Government and M/s Renew Energy Pvt. Ltd. for setting up of 150 MW Solar Power Plant in the State to produce green energy. This project is proposed to start production from 2021 and provide employment to over 1000 persons.
While another MoU worth Rs. 400 crore was also signed with M/s CSE Development (India) Pvt. Ltd. for setting up of 100 MW  Solar Plant to produce renewable energy. This project on completion would provide employment to about 700 persons.
Union Government has fixed the target of harnessing about 99533 MW solar power in the country through renewal solar energy out of which the State has been asked to achieve the target of exploitation of

776 MW

solar power by the year 2022.
Governor plants sapling of Ginkgo plant ( maidenhair tree) in Raj Bhawan: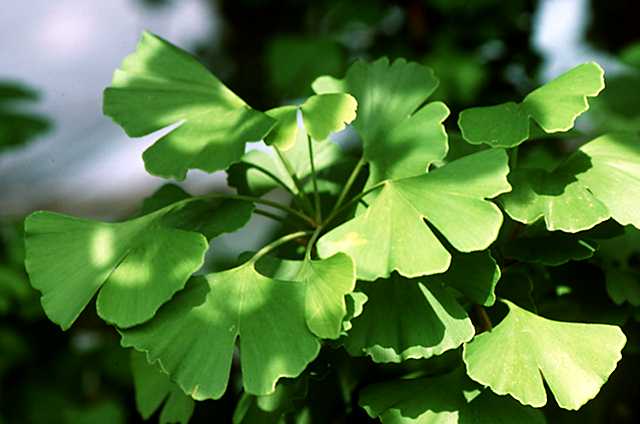 Known as the living fossil dating back 270 million years, the Ginkgo plant can survive up to 1000 years.
It has been used for the treatment of many diseases like Asthma, Dementia, Alzheimer's and circulatory ailments.
Mukhya Mantri Khet Sanrakshan Yojana:
Keeping in view the demand and suggestions of the farmers the state government has included the provision of barbed wires/ channel link/composite wires under 'Mukhya Mantri Khet Sanrakshan Yojana', launched in the year 2016-17.
Under this scheme, a provision of 50 percent subsidy for barbed wires/ channel link and 70 percent for composite fences have been made to help the farmers in protecting their crops from stray animals, wild animals and monkeys in the state.
The farmers would continue to get 80 percent subsidy in the individual case and 85 percent in group for installing solar energy flow fence system. The farmers will be given 80 percent subsidy to install solar-powered fencing.
The budget provision of Rs. 35 crore has been made for the financial year 2019-20 under this scheme.
72 MoUs worth Rs. 8071 crore signed under the tourism sector:
As many as 72 Memorandum of Understandings (MoUs) worth   Rs. 8071 crore have been signed with various prospective entrepreneurs under the tourism sector by the state government against the target of Rs. 10,000 crore.
Rs. 8.70 crore Para Gliding Training Institute was coming up at Bir Billing to facilitate the adventure sports lovers.
Pong Dam in Kangra district was being developed under 'Nai Rahein Nai Manjilein' scheme as water sports destination.
Chanshal area of Shimla district was being developed as the favoured destination for winter sports and skiing.