Among the notable places of historical, archaeological and religious importance and those of tourist interest in Mandi district, the following need mention:-
Mandi town: This historic town was the capital of the former princely state of Mandi and now it is the district headquarters of Mandi district. Along the banks of river Beas, the town is situated in a somewhat plain valley surrounded by hill ranges at an altitude of about 800 metres. It is considered as the gateway of Kullu and Manali. Mandi town has long been an important commercial centre. It is connected with Shimla, Kullu, Pathankot and Chandigarh and all the tahsils/sub-tahsils of the district by road. Mandi is a fast developing town that still retains much of its original charm and character.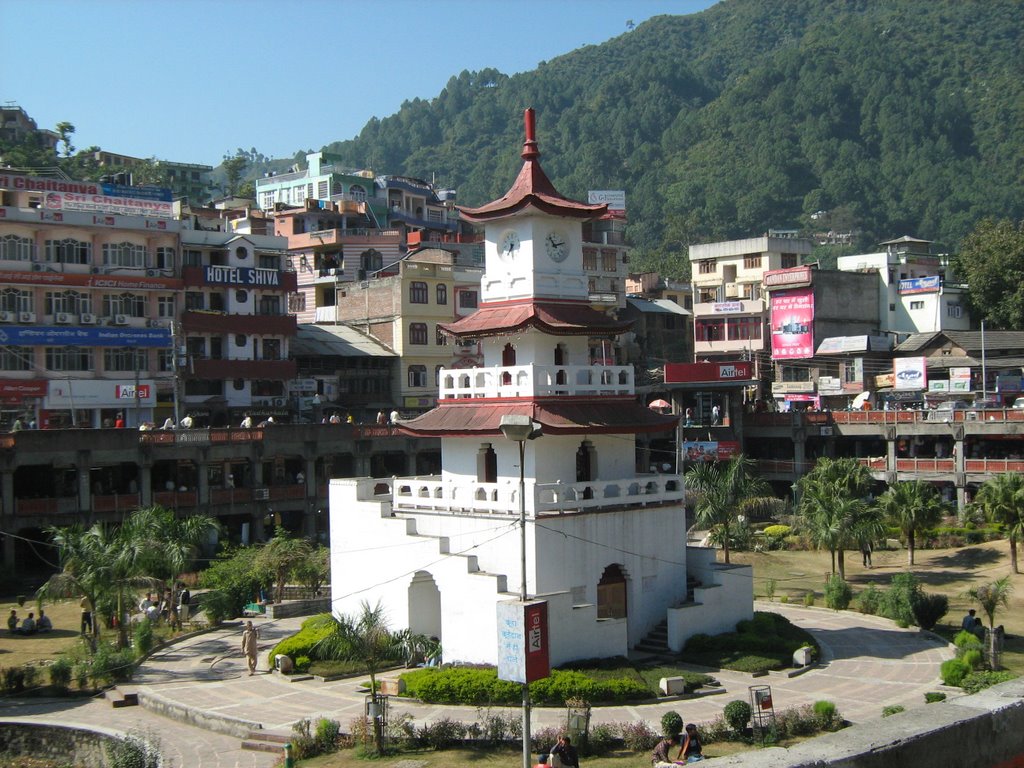 Mandi is known for its old stone temples depicting a range of fine carvings. Bhutnath temple is practically synonymous with Mandi. It is located in the heart of the town and is as old as the town itself. In March, the festival of Shivratri is a major event and the Bhutnath temple is its focus. For an entire week, the town celebrates the arrival of hundreds of local deities on elaborately decorated palanquins. The Tarna Devi temple, which is also known as Shamkali temple, is located on Tarna hill, which rises above the town. This temple was built by Raja Shyam Sen in 17th century. Besides these two temples, there are a number of other temples and shrines in the town that have a wealth of classical architecture and ornate sculpture. Many of these are devoted to Lord Shiva, at Triloknath temple he is depicted as the lord of three worlds; at the Panchvaktra he has five faces expressing his five aspects. At the Ardhanarisvara temple, Lord Shiva appears in a composite form with the right half as male and left half as female-symbolising the male and female principles of cosmic evolution. There are several exquisite temples along the college road and the banks of the Beas are lined with many more. At Gyarah Rudra temple, the day the famous 'Amarnath darshan' takes place; the temple is decorated to resemble the Amarnath cave. The other places of interest within Mandi are the Rani Amrit Kaur Park, the district library building and the empress bridge.
Rewalsar: Rewalsar is located at a distance of 24 kms. in south-west from Mandi. This place is sacred for Hindus, Buddhist and Sikhs. Located on a mountain spur at an altitude of about 1,300 metres, Rewalsar presents a variety of natural beauty. It has a dark jewel-like lake, green woodland and high hills. It is said that it was from here that the great Indian teacher and 'tantric', Padma Sambhava left for Tibet. Known to the Tibetans as Guru Rimpoche, the Precious Master, it was under Padma Sambhava's influence that Mahayan Buddhism spread over Tibet.
There is a saying that islands of floating reed in Rewalsar Lake and the spirit of Padma Sambhava is said to reside in them. But now we don't see any floating islands in this lake. It is here that the sage Lomas did penance in devotion to Lord Shiva and the Sikh Guru Govind Singh also resided here for one month. The Chheshu fair held in February/March and the festival of Baisakhi is important event of Rewalsar. At opposite ends of Rewalsar Lake there are two Tibetan monasteries. The Bhutanese also have one Gurudwara at Rewalsar was built in 1930 by Raja Joginder Sen of Mandi. It commemorates Guru Govind Singh's visit, where he sought to evolve a common strategy with the hill rulers against the Mughal emperor Aurangzeb. At Rewalsar there are three Hindu temples. These are dedicated to sage Lomas, to Lord Krishna and to Lord Shiva. Besides Rewalsar lake, there is another famous lake known as Kunhbhi lake located at a distance of about 5 kms. from Rewalsar on Mandi-Dharmpur road. The forest department maintains a small zoo at Rewalsar.
Kamlah Fort: Among the old forts of the erstwhile Mandi state, Kamlah fort is more famous. It is situtated in Sarkaghat sub-division at a distance of about 35 kms. from Sarkaghat on the border with Hamirpur. This fort was built in 1625 A.D. by Raja Suraj Sen of Mandi State.
Sundarnagar: This attractive town is located at a distance of 25 kms. from Mandi on ChandigarhMandi National Highway No.21. The balancing reservoir of Beas-Satluj link canal is located in this town. Sundarnagar was the state capital of former Suket state and now it is the headquarters of Sundarnagar sub-division of Mandi district.
Sundarnagar has now developed as a modern town. It comprises of four small bazars viz., Chatrokhari, Pungh, Purana Bazar and Bhojpur. Besides these, new colony of Beas-Satluj Link Project complex has also emerged which has added to its development. It is believed that Rishi Suk Dev did his meditation at Sundarnagar. The town was named as Suket after this great Rishi and the place where he did meditaion is now known as Shuk Dev Vatika. Apart from this, there is a famous temple of Goddess Mahamaya atop a hill. Thousands of devotees visit the temple from far-flung areas to offer their prayers to the goddess. There is also a famous temple of Mahadev located at a distance of 3 kms. from the town in a village known as Mahadev. Thousands of people visit this temple also to offer their prayers to the Lord Shiva and seek his blessings.
Jogindarnagar: This town is situated at a distance of 56 kms. from Mandi at an altitude of 1,220 metres on Pathankot-Kullu road.
In 1925, the enterprising Raja Joginder Sen of Mandi created an elaborate hydel power scheme near the village of Sukrahatti, which was then renamed Jogindarnagar after him. After tunneling and piping the water over several kilometers from the river Uhl to Jogindarnagar, the Shanan power house was built and commissioned in 1932. The second stage of this project was commissioned in the year 1971 in the shape of Bassi Power house. This is the only town in Mandi district connected with Pathankot-Jogindarnagar narrow gauge railway line. A ride in the trolley operated mechanically from Shanan to Wintch camp and then down to Barot via Khooni Ghati and a visit to the electric works and the reservoir of Barot via Haulage way is a thrilling experience. Barot is a very beautiful place and hill resort situated at a distance of 75 kms. from Mandi. A beautiful man-made lake which feeds the Shanan power house and trout fish hatchery are worth seeing places at Barot. Besides this, another place Gumma is situated about 11 kms. away towards Mandi from Jogindarnagar which is known for its salt quarries. Balakrupi is a famous religious place and Karamgarh and Ahju Garh are places of historical importance near Chauntra. Chauntra village nestled in charming surroundings with chil pine forests and snow-clad mountains at a distance of about 9 kms. from Jogindarnagar, is known for the manufacturing of black and green tea.
Pandoh: Pandoh is situated 17 kms. away from Mandi on Mandi-Kullu road. This place came into prominence with the dam, which was constructed over the river Beas and channeling of its water in a very long tunnel for augmenting the discharge of the Satluj for feeding Bhakra Dam by the famous Beas Satluj Link Project. The dam site and its beautiful natural ssurroundings make Pandoh picturesque.
Tattapani: Tattapani is a famous place for hot water springs. It is situated in Karsog sub-division on the right bank of river Satluj, 50 kms. away from karsog on Karsog-Shimla road and 56 kms. away from the state capital Shimla. There is a belief that this place was the seat of meditation of a great saint Maharishi Jamdagni, the father of Lord Parshu Ram. The hot water springs of this place were being used for curing gout and rheumatic pains, recently the reservoir made for a hydro power project of Kol Dam has covered under water most of these hot water springs.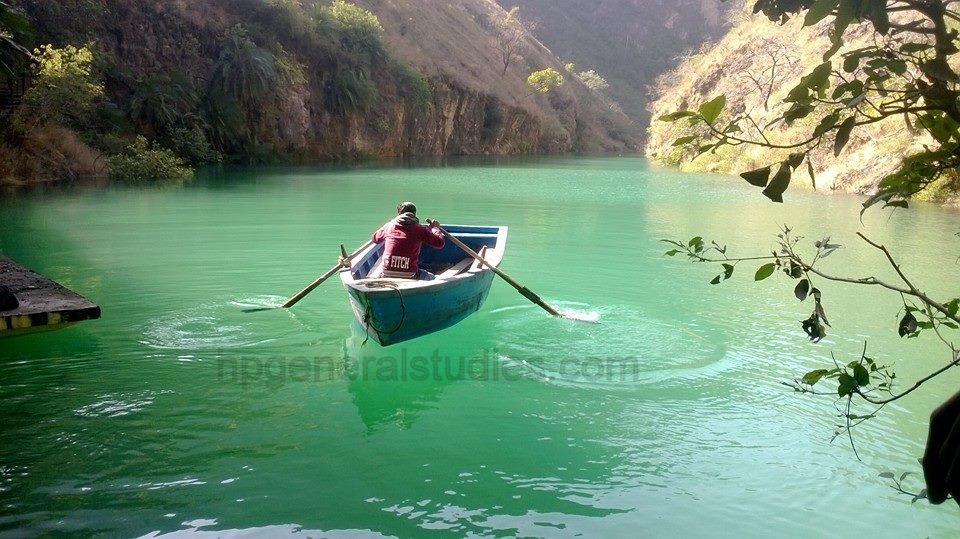 Pangana: Pangana was the capital of the former Suket state which was established by Raja Bir Sen during 13th century. The old places are still in existence and there is fine well preserved fort which is now known as Mahamaya Kot having a temple named after Mahamaya Goddess. The village is situated in Karsog sub-division at a distance of 25 kms. from Karsog. The fort and palace present varied interest for the visitors from the archaeological point of view.
Janjehli: It is situated in Thunag tahsil and this place is one of the most picturesque of the Mandi district. The high mountainous and lush deodar trees with dence forests accompanied with sparkling water of Bakhli River adds to the charming beauty of this area. It is a foot hold for trekkers to the Shikari Devi which is 20 kms. away from this place and situated at a height of 11,550 feet from mean sea level. Apart from trekking and resort, Shikari Devi is also a religious place and a seat of Goddess Durga.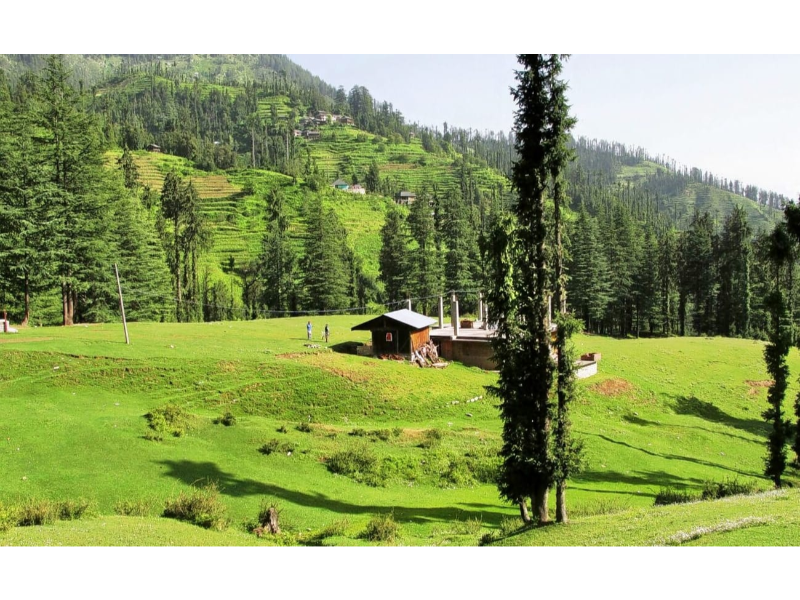 Kamru Nag Temple: Kamru Nag temple is a very famous religious place in the Mandi district. It is situated in Chachyot tahsil and connected with motorable road upto Rohanda on the Mandi-Karsog road. Beyond it, one has to walk up to about eight kms. on bridle-path to reach Kamru Nag temple. There is a beautiful lake laid amidst the hills and deodar trees. A wooden temple of Kamru Nag is built on the bank of the lake. Devotees of Kamru Nag throw their offerings in the lake. A large number of devotees gathered here with great enthusiasm, take bath on the first day of Ashad (June) every year.
Barot: It is situated at a distance of 75 kms. from Mandi town at a height of about 1,900 metres above mean sea level. It is a beautiful hill resort and can be approached from Jogindarnagar either by covering a distance of 18 kms. on foot or in a haulage way trolley or by road via Jhattingri. The beautiful man-made lake which feeds the Shanan powerhouse and trout fish hatchery are worth seeing. The place is having a rest house, high school, dispensary and a library.
Chauntra: It is a picturesque and lovely village about 9 kms. from Jogindarnagar and sprawls over gentle and fertile hills. The surroundings are charming with snow clad mountains and chil pine forests. The village is known for the manufacture of black and green tea.
Guma: It is situated at a distance of 46 kms. on the Baijnath-Mandi road and is known for its salt quarries. Once it was a separate state, but, during the times of Raja Narayan Sen it was annexed to Mandi. Again the Raja of Kullu captured it during the reign of Raja Suraj Sen, it was again recaptured by Raja Sidh Sen of Mandi.
Karsog: It serves the tahsil and sub-divisional headquarters by the same name. It is situated at a distance of 129 kms. from Mandi. It is also approachable from Shimla via Tattapani. It has a degree college, senior secondary school, civil hospital, rest house and an ancient temple of Lord Shiva.
Aut: It is situated on the Mandi-Kullu road about 32 kms. from Mandi town. It is a small, but, lovely place on the right bank of the Beas. A road to Banjar and Shimla via Jalori pass starts from this place. There is a rest house, police out-post and an ayurvedic dispensary.
Parasar: It is about 32 kms. north-west of Mandi town. It has a lake with a pagoda-shaped wooden temple on its edge. This lake contains floating islands. A large fair is also held here in the month of June where wool and blankets are largely sold.