Interview by HP General Studies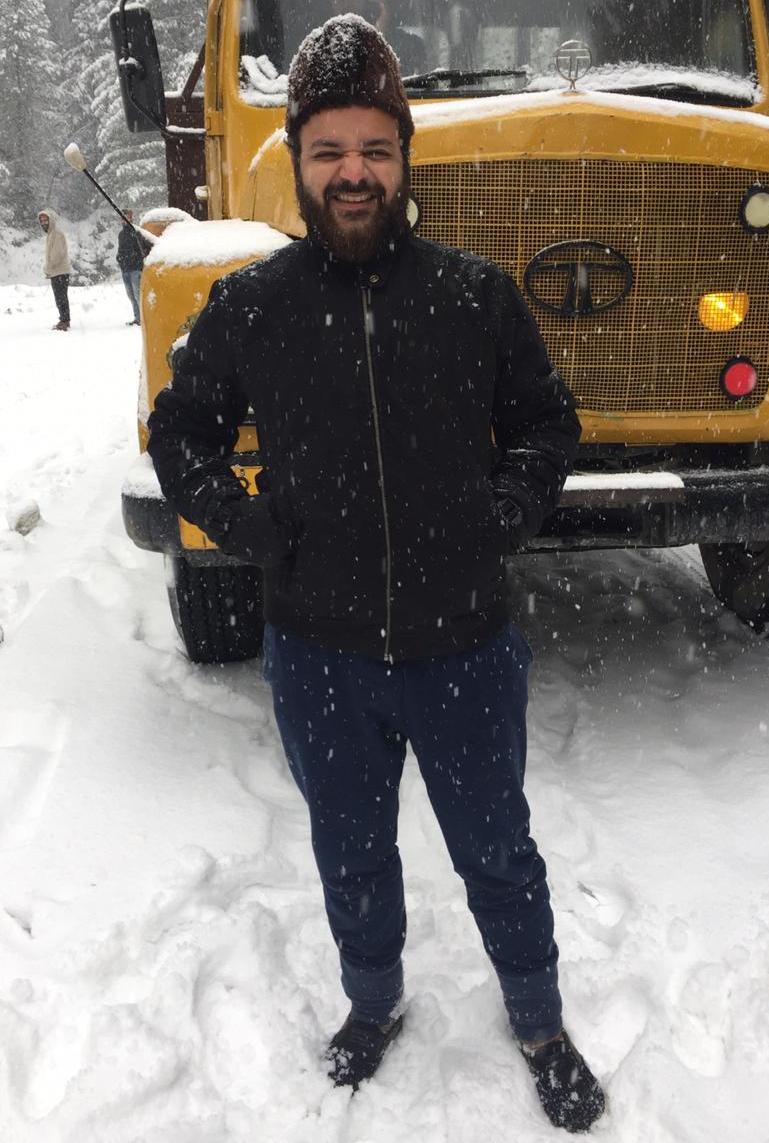 Candidate Profile:
Name
Kanwar Tanmay
Rank in HAS
8th
Roll No
12507139
Age
29
Marital Status
Unmarried
Total Attempts in HAS
6
Optional Subject
Agriculture
Schooling Medium
English
College Medium
English
Medium Chosen for Mains Answers
English
Medium Chosen for Interview
It was mixed
Hometown/City
Shimla
Work Experience if any
Currently working as TWO in Jubbal,

Worked in Ericsson from august 2012 to March 2014

Details of other competitive exams, including success and failures
Cleared hp allied, 2016

Interviews were given for SBI PO, National Insurance,

Project manager(hppsc), naib tehsildar, and HPAS 2017

So, I have had a lot of failures

Details of coaching/mock tests/postal material for this exam (if used)
No coaching, mock tests or postal material.

Since everyone has a different way of preparing, I prepared by studying topic wise, from the internet, government sites, etc.

Services preference
HPAS, BDO, ETO,DTO, ARCS, TO
Education:
| | |
| --- | --- |
| %age in class 10 | 91.6 |
| %age in class 12 | 86.2 |
| Graduation course and %age | BTech in ECE, 68.9 |
| Name of college, city and passing out year | NIT Hamirpur, 2012 |
| Post Graduation | Nope |
| Any other course | Nope |
| Hobbies and extra-curricular achievement | I watch movies sometimes, but mostly i pass time in pubg, or drawing something |
Introduction:
Ques: Tell us something about yourself, your family, when and why did you enter in this field of competitive exams?
Ans: I have studied in DAV public school, New Shimla. Then I completed BTech in ECE from NIT Hamirpur and then worked in ERICSSON Noida. My mother retired as an associate professor and father as Principal of Govt. Degree College. My sister works in a private company in Bangalore. Although I didn't have an idea about the administration field but wanted to enter this field right from childhood, the dream was lost over the years. It was in 2013, that I realized once again that I had to enter this field, so I came to Shimla for HPAS in order to assess if I can prepare for civil services, and then I decided to take the plunge finally.
Ques: Typical day in your online life?
Whatsapp/Telegram: 1 hr
Online Study Websites/Apps: 3-4 hrs, but not very regularly
Ques: What is your style of preparation and notes making?
Ans: I prepare notes, 15 days before the mains, which are very short and precise, and based on probable questions, with current based material. This year was pretty challenging from my job side, so I didn't get much time to prepare for prelims, mains as well as for interview. So I had to focus more on smart work rather than hard work, which clicked. 
Prelims (Paper-1): 
| | |
| --- | --- |
| Topic | Booklist/Strategy |
| Ancient History | RS Sharma |
| Medieval History | Satish Chandra |
| Modern History | Sumit Sarkar, Sekhar Bandopadhyay, a bit of Bipin Chandra, Spectrum |
| Art & Culture | Nothing much |
| Polity (Theory + Current) | Laxmikant |
| Economy (Theory + Current) | I only prepared the current part, from Insights and vision current pdfs |
| Science (Theory + Current) | Class 9 and 10, ncert |
| Environment (Theory + Current) | Shankar IAS notes, rest from current affairs pdfs |
| Geography of India | Ncert – +1 and +2, I didn't prepare much because it was my optional earlier, and I had already read 10-12 books of geography. |
| Physical Geography | Same |
| Geography of World | Same |
| Current Affairs | Insights and vision IAS pdfs |
| Himachal GK | JM Balokhra, Himachal Darpan |
| Himachal Pradesh Current Affairs | Read them from The Tribune |
 Prelims (Paper-2):
| | |
| --- | --- |
| Topic | Booklist/Strategy |
| Reasoning | No strategy for this part as I was always comfortable with CSAT |
| English |  ——— |
| Maths |  ——— |
| Communication |  ——— |
Ques: Did you attend any 'mock tests'? Do you think they're necessary for success?
Ans: No. Rest it depends upon the candidate, whether he/she wants to take the mocks.
Ques: Approximate no. of attempted answers vs. correct answers. in Prelim 2019:
| | | | |
| --- | --- | --- | --- |
| | Attempted questions | Correct | Official Score |
| GS | 91 | 74 | 136.67 |
| Aptitude | 87 | 79 | 152.67 |
Mains: Compulsory language Paper:
| | |
| --- | --- |
| Compulsory language Paper | Your  preparation/Strategy/Booklist |
| English | -Na- |
| Hindi | Vyakaran Bharti, Arihant |
Ques: Other observations/tips/comments on the length/difficulty level of compulsory language papers in HAS-2018?
Ans: Hindi paper was a bit difficult than last year, but the English score was surprisingly lower.
Mains: Essay Paper: 
Ques: How did you prepare for the essay paper?
Ans: Nothing much
Ques: Which essays did you write and what key points did you include in it?
Ans:  
Kashmir: a bone of contention
Relevance of Gandhian principles 
Mains: General Studies (Paper-1): 
| | |
| --- | --- |
| Topic/Unit | How did you prepare/Booklist |
| History perspective of Indian Culture heritage | Same as mentioned for prelims |
| World History | Some topics from Jain and Mathur, rest internet |
| History of Himachal | JM Balokhra |
| Disaster Management | Online |
| Indian Geography | Didn't prepare as I already mentioned, it was my optional earlier. |
| Geography of Himachal Pradesh | JM Balokhra |
| Indian Society | Ncert |
| Ethics/Gandhian Thoughts | Online |
| Society and Culture of HP | JM Balokhra |
Mains: General Studies (Paper-2): 
| | |
| --- | --- |
| Topic/Unit | How did you prepare/Booklist |
| Constitution of India | Laxmikant |
| Polity of Himachal Pradesh | JM Balokhra |
| Governance in India | Laxmikant |
| Governance in HP | JM Balokhra, online |
| Social Issues | Insights, vision Ias pdfs |
| International Relations | Insights , vision ias pdfs |
| International Institutions | Insights , vision ias pdfs |
| Cybercrime/Drug menace/Socio-Economic development of HP | Tribune, Online material, Balokhra |
Mains: General Studies (Paper-3): 
| | |
| --- | --- |
| Topic/Unit | How did you prepare/Booklist |
| Indian Economy | Didn't prepare |
| Schemes and Important Institutions of the World | Insights , vision ias pdfs |
| Economy of HP | Economic survey, JM Balokhra, HP budget speech |
| Science and Technology | Ncert |
| Energy Sector of India | Online |
| Science and Technology/IT/Biodiversity in HP | Online, Nidhi Soni ma'ams book |
| Environment Science | Shankar IAS notes |
| Agriculture and Horticulture | Online |
| Tourism Sector in HP | HP tourism site, Nidhi Soni ma'ams book |
Ques: How was your experience with the 'fixed space' answer sheet?
Ans: Helps in assessing the proper answer length, while at the same time creates a problem in 20 markers, as sometimes the answers to questions are not necessarily that long to fit that space.
Ques: Did you write answers in bullet points or in paragraphs? Some players were claiming that they wrote an entire paper in bullet points, so it doesn't matter whether the examiner is asking 'examine, comment, discuss or XYZ'. Simply write in bullets and points.
Ans: Last year I wrote answers in paragraphs, this time in points, since my GS scores are almost the same, so I guess it doesn't depend on much whether you write your answers in any way unless you have material to supplement your method.
Ques: Did you follow the "introduction-body-conclusion" format? Because some mains-qualified candidates claim they simply wrote the points they could recall within the time, instead of bothering with proper introduction and conclusion.
Ans: No, I did not follow this format, because there isn't much time to frame that proper an answer.
Ques: I don't like asking the following rudimentary questions, but these are the most frequently asked questions by new aspirants. 
Did you use highlighter/sketch-pen in your answers? – No
Did you draw any diagram in any paper? – Maybe 2-4 diagrams
If yes, did you draw a diagram with a pen/pencil? – Pen
Did you use a ruler? – In the beginning, yes, but then you tend to forget when time is running out.
Did you write with a Blue or a Black pen? – Blue
 Mains: Optional Subject
Ques: What's your optional subject and why did you chose it and not something else?
Ans: Agriculture. I chose it because I found it to be a less chosen subject.
Ques: If a new player wants to pick your subject, would you advice for it or against it?
Ans: It's up to the candidate since I was from a B.Tech background, I focused on managing the subject rather than deeply studying it.
Ques: Essential book/resource list for the optional you have read:
Ans: TNAU , ANGRAU pdfs.
Ques: How much of internet-research / current affairs is necessary for this optional? OR can one simply rely on the books and be done with this subject?
Ans: Not much, pdfs are enough.
Ques: How many months did it take to finish the core optional syllabus?
Ans: 2 months
Ques: How many days/weeks before the exam, you started answer writing practice?
Ans: I didn't practice answer writing.
Ques: Do you maintain self-notes for revision of optional? In which format- electronic or paper?
Ans: Yes I made some very brief notes, a week before the exams, in paper form.
Ques: Your observation about the difficulty level of 2018 mains vs previous papers. And what precautions/rectifications are necessary for the future strategy for given optional subject?
Ans: I found this year's mains a little difficult than last year. But it's all up to your preparation level. If you find some questions, which you prepared for, a difficult paper becomes easy for you.
 Before the Interview:
Ques: How did you prepare for the interview for college grad, hobbies, place of origin, and current affairs at the national and international level?
Ans: I didn't prepare much, just current issues and international affairs.
Ques: Did you attend any mock interviews by coaching classes? How were they similar/different than official interview? Do you believe it is necessary to attend such mock interviews?
Ans: Yes, every interview and interviewer is different. And yes I believe one can know his/her shortcomings after attending some mocks.
Ques: Describe the formal-dress worn by you in the interview.
Ans: A grey shirt, with a black coat and trousers. Though I don't remember the tie's colour
During the interview:
Ques: Who was the chairman of your interview board?
Ans: Mr. DVS Rana
Ques: How long was the interview?
Ans: Around 30 minutes
Ques: Please narrate your entire interview- what questions did they ask and what did you reply and other pleasant or uncomfortable experiences during the interview.
Ans: The expert got me into a tangle by asking me what part of international affairs I preferred, to which I said defense. He himself, the secretary as well as the Chairman were experts in this field, so there were some questions which I didn't know. But overall I tried to answer every question.
Ques: Was your interview on the expected lines of what you had prepared or did they ask you totally unexpected questions? Was it a stress interview, did they ask any uncomfortable questions? If yes, how did you handle it?
Ans: I had no expectations before going to the interview. I just let everything go with the flow. It seems like a stress interview, but I tried to smile and maintain my calm throughout.
 Your mark sheet: 
| | |
| --- | --- |
| Subject | Marks Secured |
| Prelims (Paper-1) | 136.67 |
| Prelims (Paper-2) | 152.67 |
| Mains Subjects: |   |
| English | 45 |
| Hindi | 79 |
| Essay | 62 |
| General Studies -1 | 86 |
| General Studies -2 | 91 |
| General Studies -3 | 104 |
| Optional (P-1) | 90 |
| Optional (P-2) | 71 |
| Written Total | 504 |
| Interview | 110 |
| Final Score | 614 |
Career Backup Plan:
Ques: If you were not selected, what was your career backup plan?
Ans: I am already working as Tehsil Welfare Officer in HP govt.
Ques: When were you going to "execute" that backup plan?
Ans: No backup plan, I already have had more than my share of failures, so I know I had to bounce back if I had one more.
The struggle of a Senior Player/Junior Player:
Ques: How did you survive through this mental prison of HAS and what're your words of wisdom to other senior players/Junior Players? If any specific inspirational incident(s), please share.
Ans: I like Naruto, and thus his attitude of never ever giving up made me do the same. Maybe it's kiddish, but it's not necessary to have real-life people inspire you. Moreover, if we don't get what we deserve, doesn't make us less deserving. We get that when our time comes. 
Ques: What went wrong in your previous attempt? What changes did you make in this current attempt?
Ans: I studied a lot lesser this time, and as I said earlier, just went with the flow.
The struggle of a Working Professional:
Ques:  If you're a working professional, share some tips on how to manage studies with a job?
Ans: Do your best in your current job. Study smart and make very very precise notes based on previous year question papers.
Grand Wisdom:
Ques: People know what books and syllabus points are to be prepared. But most of them lack consistency in their preparation. So, how do you keep study momentum going on? How do you fight against the mood swings and distractions?
Ans: Keep your desires burning, you are selected based on your knowledge accumulated over the years, and not one year's study(some make it, through a stroke of luck, which all of us don't necessarily possess).
Ques:  Through this struggle and success, what have you learned? What is the wisdom of life and competition? What is your message to the new aspirants/veteran aspirants?
Ans: Life will always try to strike you down, but it's up to you to get up again and again and face every challenge head-on.
Ques: Last year many hardworking candidates have failed in Mains/Interview. They're feeling cynical, hopeless and depressed- what is your message to them?
Ans: It's ok to fail, there's always the next time.
Credits: Family/Friends:
Ques: Behind every qualified candidate, there are many people who stood by during those uncertain times when he/she was merely an 'aspirant'. Would you like to tell the world, who were those people in your case? Any specific incidents that you would like to share with the readers?
Ans: As you said there were many people, my family, my friends, my fellow aspirants. I have so many friends, who helped me stay sane over these years and during times of despair, so a big thanks to all of them who reposed faith in me.
You are well aware of the sacred rule of conducting interviews of qualified candidates- the last question must be about self-marketing. So, Did you use www.hpgeneralstudies.com for your preparation and if yes, how did it help you? And you can even reply "No".

Ans: Yes, for prelims I referred your site. And for some topics of mains too.
HP General Studies remarks:
Thank-you Mr. Kanwar Tanmay for giving us your precious time. Hopefully, this interview will help thousands of aspirants who have been preparing for the HAS exam. 
We wish you a great future ahead.
Stay updated with us:

Click here to join our Telegram Channel