On the request of our readers, we are posting some of the historical towns with their old names such as Nurpur- Dhameri, Shimla-Simla et al. 
Kindly let us know, in the comment section, if we are missing some names in this post.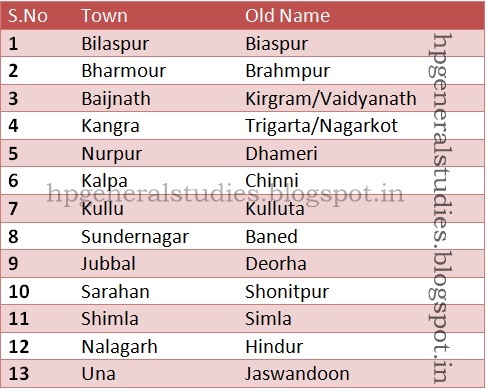 Liked the article? We're a non-profit website. Make a donation and help us build our work.