In the first article of this blog, related to Himachal Pradesh General Studies, we will study about various lakes of Himachal Pradesh.
I have compiled a list of lakes and arranged them in District wise order.
These lakes include the popular ones like Rewalsar Lake, Chandra Tal Lake, Renuka Lake, as well the remote and unseen lakes, that bother the aspirants the most during an entrance examination.
Some of them are Dashaur Lake (Kullu), Bhrigu Lake (Kullu), Dana Sar (Kangra), Nain Sar Lake (Kullu), Chamunda Lake (Chamba), Lake Yangcho in Lahaul & Spiti, Yulla Kanda lake (Kinnaur), Khajund Lake, Khundi or Kundi Maral Lake in Chamba and Chakund Lake (Chamba), Saru Tal Lake in Chanshal Ghati, Shimla , Bradonsar Lake, Shimla etc.
Upon request, I can even share photographs of these lakes with my readers.
I have compiled a list of 43 lakes, and I will keep on adding more to this list, as I get to know more about these lakes.
Kindly point out mistakes in the comment section if any!
Happy Reading!
(Click on the image and open in a new tab to have a better reading perspective.)
Updated on 02/09/2014: 1. Kara Lake in Kinnaur District at Bhabha Valley 2. Yula Kandey Lake, Nichar Tehsil, Kinnaur District.
Updated on 05/11/2016: There are at least 4 more lakes in the Phungni Dhar Region close to the extended Nargu Wildlife Area near the Mandi – Kullu Border. Appropriate location of these lakes will be updated soon.
Updated on 11/04/2018: Thorate Lake in Kinnaur District
Updated on 04/09/2018: Nagara Lake, Kali Kund, Dham Godi, Kali Dal, Nag Dal. All these lakes are in Dhauladhar range, District Chamba.
Updated on 05.12.2018: Rani Sui Lake is in district Kullu.
Updated on 23.11.2019: Them Tso Lake/Temcho Lake is in Kinnaur district and Kulta Saur Lake is in Kullu district.
Updated on 03.01.2021: Saur Kundi Lake is in District Kullu of Himachal Pradesh.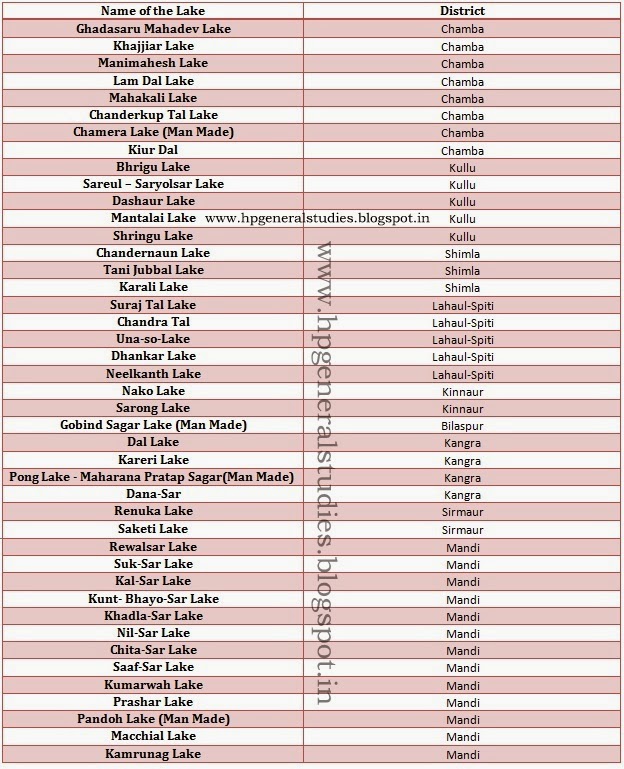 Liked the article? We're a non-profit website. Make a donation and help us build our work.