Wetlands are areas where water covers the soil, or is present either at or near the surface of the soil all year or for varying periods of time during the year, including during the growing season. Water saturation (hydrology) largely determines how the soil develops and the types of plant and animal communities living in and on the soil. Wetlands may support both aquatic and terrestrial species. The prolonged presence of water creates conditions that favor the growth of specially adapted plants (hydrophytes) and promote the development of characteristic wetland (hydric) soils.
Functions of Wetlands:
Flood control
Sediment and erosion control
Nutrient recycling
Water purification
Flood mitigation
Groundwater recharging
Provide drinking water, fish, fodder, fuel etc.
Contribute to climate stability
Maintenance of streamflow
Buffer shorelines against erosion
Comprise an important resource for sustainable tourism, recreation and culture heritage
The Ramsar Convention (signed on 2 February 1971) is an international treaty for the conservation and sustainable utilization of wetlands, recognizing the fundamental ecological functions of wetlands and their economic, cultural, scientific, and recreational value.
The convention entered into force in India on 1 February 1982.
Sunderban (West Bengal) wetland site is added in this list on 1 February 2019.
In January, 2020, India has added 10 more wetlands to sites protected by the Ramsar Convention. 
The 10 new ones are Nandur Madhameshwar, a first for Maharashtra; Keshopur-Miani, Beas Conservation Reserve and Nangal in Punjab; and Nawabganj, Parvati Agra, Saman, Samaspur, Sandi and Sarsai Nawar in Uttar Pradesh. 
Amongst 37 sites in India, Himachal Pradesh has 3 Ramsar wetland sites.
There are 92 wetlands in Himachal Pradesh covering 2.25 hectares area, out of which 85 are natural and 7 are man-made which constituted one percent of the total geographical area. Pong Dam Lake, Chandratal and Renuka have been identified as Ramsar sites whereas Rewalsar and Khajiar lakes under national wetlands.
1. Pong Dam Lake (Kangra)
Date of declaration: 19.08.2002
Area: 307.29 sq. km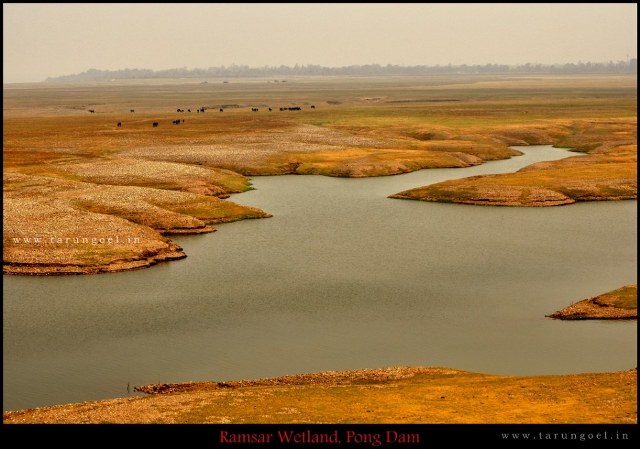 Image: Loopwhole
2. Chandertal Wetland (Lahaul Spiti)
Date of declaration: 08.11.2005
Area: 38.56 sq. km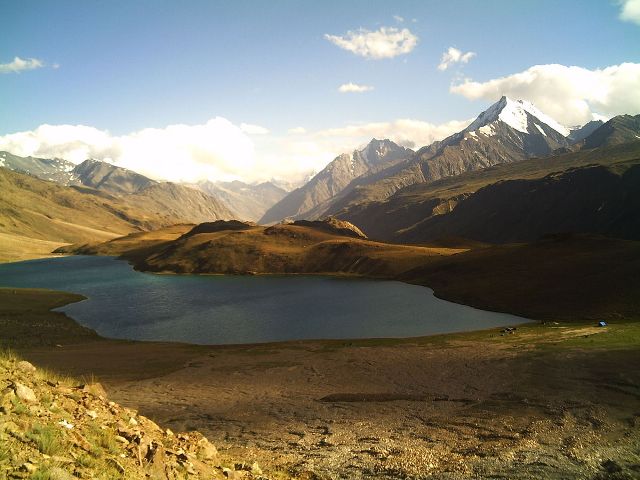 Image: Wikipedia
3. Renuka Wetland (Sirmaur)
Date of declaration: 08.11.2005