Interview by HP General Studies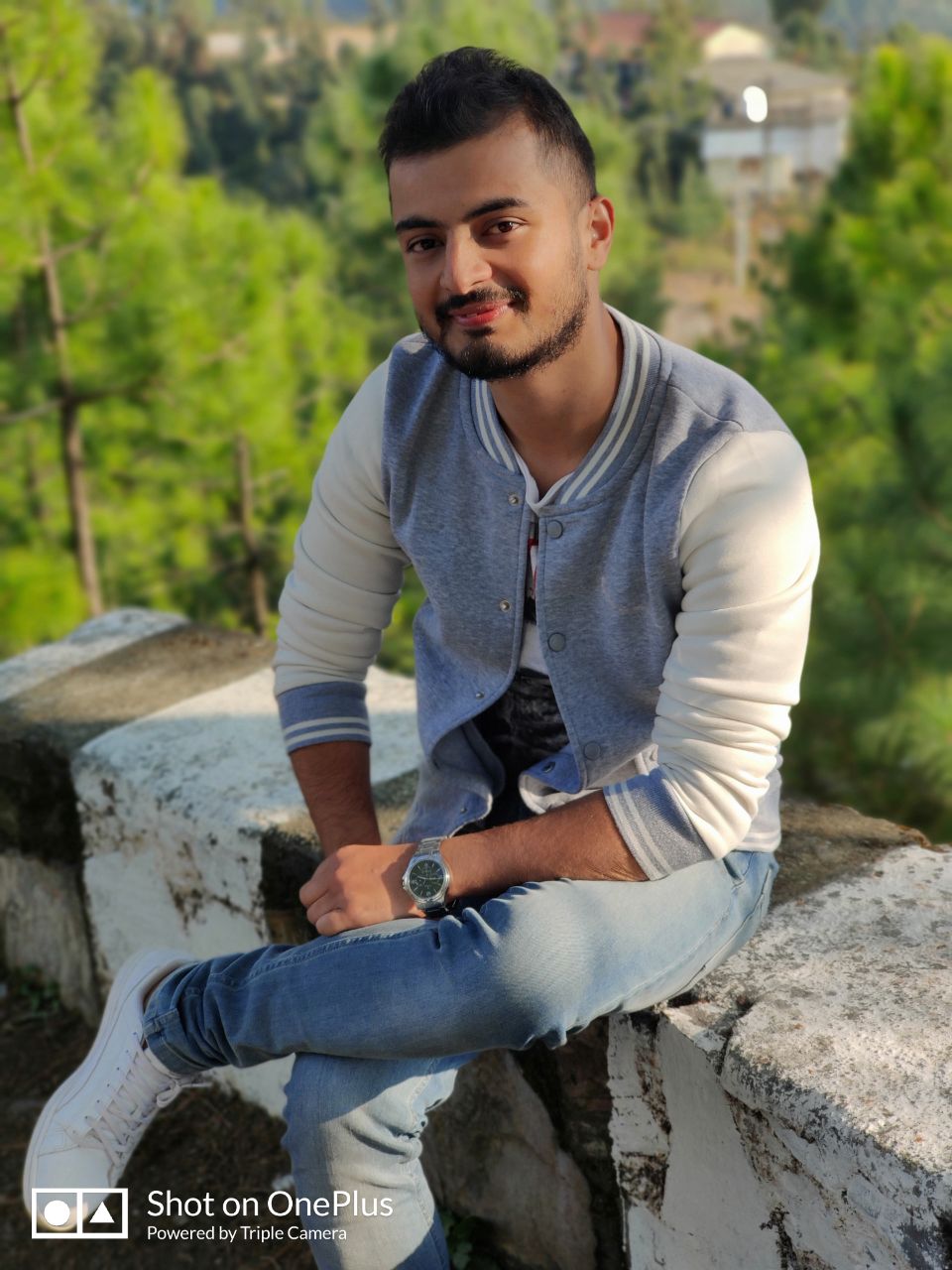 Candidate Profile:
Name
Anshul Shandil
Rank in HAS
7 (BDO)
Roll No
1001830
Age
26
Marital Status
Unmarried
Total Attempts in HAS
3
Optional Subject
Anthropology
Schooling Medium
English
College Medium
English
Medium Chosen for Mains Answers
English
Medium Chosen for Interview
English (Bilingual)
Hometown/City
Shimla
Work Experience if any
H.P. Secretariat (2019-2021)
Details of other competitive exams, including success and failures
Appeared before the HPPSC 5 times in past 3 years.

HP Allied Services (Cleared Pre multiple times)

NT exam (appeared in interviews)

Executive Officer & Secretary (selected for the post of Secretary)

HPAS 2018 (appeared in Interviews)

Traffic Manager (appeared in the Interviews)

UPSC 2018,2019 (not cleared pre)

Details of coaching/mock tests/postal material for this exam (if used)
Chanakya Academy Chandigarh

Nimbus Academy (for Mains)

Bhushan Rohta Sir & Civilsquare Academy (for Mains)

SNM and Nimbus (for 1st interview)

Brain Tree study material (for Optional)

Services preference
SDM>BDO>DFSC>DEO>Principal
Education:
| | |
| --- | --- |
| %age in class 10 | 95 |
| %age in class 12 | 82 |
| Graduation course and %age | 64 |
| Name of college, city and passing out year | JUIT Waknaghat, Solan. 2017 passout |
| Post Graduation | NA |
| Any other course | NA |
| Hobbies and extra-curricular achievement | Football & Fitness |
Introduction:
Ques: Tell us something about yourself, your family, when and why did you enter in this field of competitive exams?
Ans: I belong from Shimla & completed my schooling from Chapslee School, Shimla. Thereafter I pursued my Graduation in Civil Engineering from JUIT Waknaghat. Both my parents are Government Servant working in Police Department. I decided to start my competitive exams preparation during my final year of graduation since I came to a realization that engineering was not something that will interest me long term. Hence I decided to explore my other options and decided to opt for Civil Services mainly because of my interest in the subjects like History, Geography, Polity etc. during my school days and this interest was quite evident in my marks as well during the school time in addition to the aura and charm that the services provides.
Ques: Typical day in your online life?
Whatsapp/Telegram: Majorly Youtube, Insagram
Online Study Websites/Apps: Drishti, Vision, Byjus, HP General Studies
PS: don't shy away from using diversified sources on the internet. Incorporate them well with your knowledge from the books to substantiate and enhance the quality of topics that you study.
Ques: What is your style of preparation and notes making?
Ans: I am mostly of the belief that if you prepare for the highest form of examination, then you are sure to get that or the lower tier. Hence I prepared mainly for UPSC and did my HAS preparation on those lines (did study Himachal on my own, rest of the preparation of the core subjects was on lines of UPSC).
Keep your aim high, you will surely achieve the lower tiers if not your aim. I am a live example of this since I focused my preparation on lines of UPSC. I did not clear UPSC, but I cleared almost all of the pre exams that HPPSC had to offer and appeared for the interviews for various examination in HPPSC 5 Times in past 3 years of preparation.
Notes Making– I did not focus much on notes making since im kind of a lazy soul. Focused mostly on repeated reading of my books which served me quite nicely till date.
Prelims (Paper-1):
Prelims (Paper-2):
| | |
| --- | --- |
| Topic | Booklist/Strategy |
| Reasoning | Only qualifying in nature hence did not focus much on this part as I felt I was competent enough for this section. |
| English | -do- |
| Maths | -do- |
| Communication | -do- |
Ques: Did you attend any 'mock tests'? Do you think they're necessary for success?
Ans:
No (for pre)
Yes (for mains)
Yes ( for my 1st interview, rest were without mocks)
Necessity:- Depends on personal choices but I feel that mains answer writing is a must since you need someone to evaluate you and tell you about your shortcomings. I did not feel that much need for the pre and interview stage.
Ques: Approximate no. of attempted answers vs. correct answers. in Prelims:
| | | | |
| --- | --- | --- | --- |
| | Attempted questions | Correct | Official Score |
| GS | 80-84 | 66-69 | 105 |
| Aptitude | Cannot recall | Cannot recall | 100 |
Mains: Compulsory language Paper:
| | |
| --- | --- |
| Compulsory language Paper | Your  preparation/Strategy/Booklist |
| English | Only qualifying in nature hence did not focus much on this part as I felt I was competent enough for this section. |
| Hindi | Vyakaran Bharti book for literature |
Ques: Other observations / tips / comments on the length / difficulty level of compulsory language papers?
Ans: Focus mainly on the questions like essay, letter, conversions etc that contain majority of marks. Literature section is quite difficult (especially in case of Hindi for an English medium student) hence main focus should be on sections that fetch you majority of marks.
Mains: Essay Paper: 
Ques: How did you prepare for the essay paper?
Ans: Strategy by Anudeep Durishety (from Insights) plus youtube (strategy by various UPSC Toppers)
Ques: Which essays did you write and what key points did you include in it?
Ans:
Roles and Responsibility of Youth in 21st Century
Worldwide scarcity of Water resources
Focus on impactful starting and ending, use of examples and quotes, try to cover as many dimensions as possible
Mains: General Studies (Paper-1):
| | |
| --- | --- |
| Topic/Unit | How did you prepare/Booklist |
| History perspective of Indian Culture heritage | Nitin Singhania (selective reading as per the mains syllabus) |
| World History | Google and Youtube (reading as per the mains syllabus) |
| History of Himachal | Balokhra |
| Disaster Management | Google and Youtube |
| Indian Geography | 11 and 12 NCERT |
| Geography of Himachal Pradesh | Balokhra |
| Indian Society | As my optional was anthropology, I did not need to focus on this section as Anthro covers it. |
| Ethics/Gandhian Thoughts | Youtube videos |
| Society and Culture of HP | Balokhra |
Mains: General Studies (Paper-2):
| | |
| --- | --- |
| Topic/Unit | How did you prepare/Booklist |
| Constitution of India | Laxmikanth |
| Polity of Himachal Pradesh | Balokhra |
| Governance in India | Laxmikanth |
| Governance in HP | Google, survey and Balokhra |
| Social Issues | Balokhra |
| International Relations | Drishti website and Youtube |
| International Institutions | Drishti website |
| Cyber crime/Drug menace/Socio-Economic development of HP | google |
Mains: General Studies (Paper-3):
| | |
| --- | --- |
| Topic/Unit | How did you prepare/Booklist |
| Indian Economy | Eco survey and academy notes |
| Schemes and Important Institutions of the World | Drishti website |
| Economy of HP | Eco survey |
| Science and Technology | Youtube videos |
| Energy Sector of India | Google and Youtube |
| Science and Technology/IT/Biodiversity in HP | Google and Youtube |
| Environment Science | Shankar IAS |
| Agriculture and Horticulture | Eco survey |
| Tourism Sector in HP | Google |
Ques: How was your experience with the 'fixed space' answer sheet?
Ans: Answer writing practice comes into play here in terms of your speed analysis and style and structure of answers. Fixed space answer sheets did not bother me personally. Quite comfortable with it.
Ques: Did you write answers in bullet points or in paragraphs? Some players were claiming that they wrote entire paper in bullet points, so it doesn't matter whether examiner is asking 'examine, comment, discuss or xyz'. Simply write in bullets and points.
Ans: The key words such as examine, comment, analyze etc play a crucial role and candidates should not ignore these. Focus on bullet points answers along with the demand of the question and you are good to go.
Ques: Did you follow the "introduction-body-conclusion" format? Because some mains-qualified candidates claim they simply wrote the points they could recall within the time, instead of bothering with proper introduction and conclusion.
Ans: Yes, I feel that introduction and conclusions are important since you do not get any extra marks for writing them but if you don't write them you are liable for marks deduction.
Ques: I don't like asking following rudimentary questions, but these are the most frequently asked questions by new aspirants.
Did you use highlighter/sketch-pen in your answers?
Did you draw any diagram in any paper?
If yes, did you draw diagram with pen/pencil?
Did you use ruler?
Did you write with Blue or Black pen?
Ans: Keep it simple, a single pen and pencil for diagrams.
Mains: Optional Subject
Ques: What's your optional subject and why did you chose it and not something else?
Ans: Anthropology, since I went through a bunch of subjects and went through the syllabus and Anthro was something that interested me the most.
Ques: If a new player wants to pick your subject, would you advice for it or against it?
Ans: This subjects needs quite a bit of memorizing from your end so you have to cram certain things up. Diagrams are extremely important in this subject. It also contains a bit of Biology. Go for the optional with an informed decision after going through the syllabus and more importantly if it interests you.
Ques: Essential book/resource list for the optional you have read:
Ans: Due to time constraints because of my job I went for 2 consolidated sources
Brain tree study material
Anthropology simplified book
Ques: How much of internet-research / current affairs is necessary for this optional? OR can one simply rely on the books and be done with this subject?
Ans: A bit of research is needed for certain sections of paper 2 since it covers mostly the present scenarios of tribals.
Ques: How many months did it take to finish the core optional syllabus?
Ans: 3.5 months approx with vigorous and dedicated study.
Ques: How many days/ weeks before the exam, you started answer writing practice?
Ans: 2 months prior
Ques: Do you maintain self-notes for revision of optional? In which format- electronic or paper?
Ans: Already mentioned that I am not someone who makes a lot of notes.
PS:- THIS IS NOT A GOOD STRATEGY AND I FEEL THAT PERSONAL NOTES MAKING IS IMPORTANT.
Ques: Your observation about the difficultly level of 2020 mains vs previous papers. And what precautions / rectifications are necessary in the future strategy for given optional subject?
Ans: Incorporating  more of diagrams. Major focus needed in paper1 since it is low scoring hence quality enhancement in this area is much needed.
Before the Interview:
Ques: How did you prepare for the interview for college grad, hobbies, place of origin, and current affairs at national and international level?
Ans: Mostly focused on mirror practice and scenarios in your head. Mirror practice is most helpful.
Ques: Did you attend any mock interviews by coaching classes? How were they similar / different than official interview? Do you believe it is necessary to attend such mock interviews?
Ans: Mocks attended only for my 1st interview out of 5. I feel that mocks for this section are not of much help as I feel that you can give 100 mocks if you want but you will still never recreate  the actual interview scenario. This is personal opinion and may differ person to person.
Ques: Describe the formal-dress worn by you in interview.
Ans: Suit (blazer, shirt, tie, trousers and formal shoes)
During the interview:
Ques: Who was the chairman of your interview board?
Ans: Mr . DVS Rana
Ques: How long was the interview?
Ans: 30 mins approx
Ques: Please narrate your entire interview- what questions did they ask and what did you reply and other pleasant or uncomfortable experiences during the interview.
Ans: Chairman sir recognized me by asking how many times have I appeared before him in the past so I guess that worked out well for me. The overall tone of the interview was quite pleasant and entire interview was in English medium.
30% of interview was about my HP Secretariat work profile which worked in my favour as I was adequately prepared for it.
Other member Qs- place where I belong, Qs about my birthplace, why I opted out of Engineering and have I seen 3 Idiots (I guess cz I was an engineer) and my lesson from the movie, Chamoli Disaster, if I be an administrator of an area what steps will I take for its development.
Chairman sir Qs- QUAD, G4, UN reforms, Covid Vaccines and India's role.
Answers- mostly Qs were about the current affairs that were relevant at that time and about my job which I had prepared during my mirror practice so it served me very well.
Ques: Was your interview on the expected lines of what you had prepared or did they ask you totally unexpected questions? Was it a stress interview, did they ask any uncomfortable questions? If yes, how did you handle it?
Ans: I felt the interview was the best of all the previous ones that I had appeared for. It was a normal interaction and I personally did not feel any stress. My beginning was good enough which gave me confidence for the entire interview and I barely got stuck in any of the Qs and I feel I answered them to the best of my abilities.
Your mark sheet:
| | |
| --- | --- |
| Subject | Marks Secured |
| Prelims (Paper-1) | 105 |
| Prelims (Paper-2) | 100 |
| Mains Subjects: |   |
| English | 52 |
| Hindi | 50 |
| Essay | 53 |
| General Studies -1 | 79 |
| General Studies -2 | 90 |
| General Studies -3 | 111 |
| Optional (P-1) | 55 |
| Optional (P-2) | 73 |
| Written Total | 461 |
| Interview | 130 |
| Final Score | 591 |
Career Backup Plan:
Ques: If you were not selected, what was your career backup plan?
Ans: I would have exhausted all of my attempts while I was still working in HP Secretariat. Thinking about any other thing was never an option.
Struggle of a Senior Player/Junior Player:
Ques: What went wrong in your previous attempt? What changes did you make in this current attempt?
Ans: Learning from the errors that I made in mains (through RTI evaluation) as well as self reflection in the interviews. Personally, I feel that mains answer writing was the biggest upgrade for the success this time around.
Struggle of a Working Professional:
Ques: If you're a working professional, share some tips on how to manage studies with job?
Ans: If your initial preparation is good enough( I felt I prepared quite vigorously during 2017-18 1st attempt) then the subsequent attempts become much easier.
Finding time for studies in work is something that each person has to find according to their own schedule. I was fortunate to have a cordial work environment and seniors that were very helpful. In addition, I had the perk of staying with my family hence finding time was easier for the studies. For this I am very grateful to my parents and my office staff.
I feel that if a working professional can find 3-5 hours for his studies, then I feel he/she can crack the exams if he/she works smart enough.
Grand Wisdom:
Ques: People know what books and syllabus points are to be prepared. But most of them lack consistency in their preparation. So, how do you keep study momentum going on? How do you fight against the mood swings and distractions?
Ans: I followed a mantra of never compromising with the things I love. Like spending quality time with my family and friends, watching football, practicing fitness etc. try to enjoy the phase of the studies without any pressure of cracking the exam. A healthy mind will reside in a healthy body so do everything that makes you happy and satisfied, without ofcourse compromising your study schedule.
Eg. I am a freak football lover and in my 3 years of preparation I never missed any of the football match of my football team which kept me satisfied and acted as a healthy get away from the studies.
Finally as The Gita says, "focus on the Karma and not on the fruit that it might bear"
Ques: Through this struggle and success, what have your learned? What is the wisdom of life and competition? What is your message to the new aspirants/veteran aspirants?
Ans: As I mentioned before, don't be afraid of failures. Accept them, acknowledge them and try to figure out your shortcomings and improve on them on your next attempt. Try to enjoy the progress, cherish your progress and surely success will follow.
Ques: Many hardworking candidates have failed in Mains/Interview of HAS 2020. They're feeling cynical, hopeless and depressed- what is your message to them?
Ans: "Ever tried. Ever failed. No matter. Try again. Fail again. Fail better."
As soon as you see progress despite your failures, it means you are moving in the right direction. This was my 5th interview before the commission. Learn from the failures. Success will surely follow.
Credits: Family/Friends:
Ques: Behind every qualified candidate there are many people who stood by during those uncertain times when he/she was merely an 'aspirant'. Would you like to tell the world, who were those people in your case? Any specific incidence that you would like to share with the readers?
Ans: I would like to thank my parents who have provided me with the cordial environment despite working in a demanding department like police. In addition to this, I would like to thank my teacher at school without whose efforts my base would not have been so strong in core subjects since my school days. Additionally, my teachers in Chandigarh were of immense importance. Lastly, I would like to thank my seniors at Secretariat who provided me with every possible help with my schedule and work so that I could give enough time for my studies.
Ques: You are well aware of the sacred rule of conducting interview of qualified candidates- the last question must be about self-marketing. So, Did you use www.hpgeneralstudies.com for your preparation and if yes, how did it help you? And you can even reply "No".

Ans: During my 1st mains attempt for HAS, I did not have much time for the studies of GS as I had to focus on the optional as well. Hence I needed a source where I could find the syllabus of mains topic wise. I stumbled upon your website and to my surprise, it had GS1 2 AND 3 covered topic wise with concise study material in it. It was available for free at that time so I utilized it which saved my time thus helping me focus on answer writing and optional. For this I will always be grateful to your website for helping me achieve my goal.
HP General Studies remarks:
Thank-you Sh. Anshul Shandil for giving us your precious time. Hopefully, this interview will help thousands of aspirants who have been preparing for the HAS exam.
We wish you a great future ahead.
Stay updated with us:

Click here to join our Telegram Channel