Interview by HP General Studies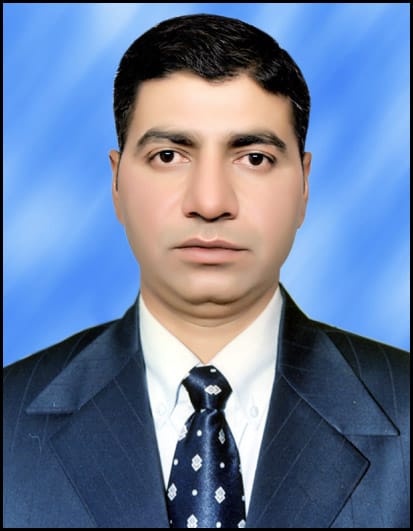 Candidate Profile:
Name
KARTAR CHAND
Rank in HAS
21 (1st Ex-Serviceman)
Roll No
80501214
Age
40
Marital Status
MARRIED
Total Attempts in HAS
2
Optional Subject
GEOGRAPHY
Schooling Medium
HINDI
College Medium
ENGLISH
Medium Chosen for Mains Answers
ENGLISH
Medium Chosen for Interview
ENGLISH
Hometown/City
MAHARAL/HAMIRPUR
Work Experience if any
INDIAN NAVY
Details of other competitive exams, including success and failures
SSC CGL 2017 QUALIFIED, didn't join

NT/TWO EXAM 2018 QUALIFIED posted as Tehsil welfare officer

Details of coaching/mock tests/postal material for this exam (if used)
Mostly Self study and Online coaching form Pinnacle
Services preference
HAS only
Education:
| | |
| --- | --- |
| %age in class 10 | 73 |
| %age in class 12 | 66 |
| Graduation course and %age | BA (Maths), 52 |
| Name of college, city and passing out year | Correspondence from HPU Shimla |
| Post Graduation | Geography from Madras University |
| Any other course | Diploma in Mechanical engineering |
| Hobbies and extra-curricular achievement | Travel |
Introduction:
Ques: Tell us something about yourself, your family, when and why did you enter in this field of competitive exams?
Ans: I did my matriculation and 10+2 from  Govt school in my home town.
Thereafter I joined the Indian Navy in 1998. I did my UG through correspondence from HPU Shimla and my PG from Madras University in Geography through correspondence. Retired in 2018 February.
I joined as a Tehsil Welfare Officer in March 2019 and continued my preparation for HAS.
Ques: Typical day in your online life?
Whatsapp/Telegram/Facebook: As required but limit them towards the end of the day that too related to study only.
Online Study Websites/Apps: HP General Studies, Vision IAS, Byju IAS, Civilsdaily, Unacademy, Neostencil and various other sources as required.
Ques: What is your style of preparation and notes making?
Ans: Very short notes strictly as per syllabus in bullet form for each topic. You should be able to revise your whole notes for one paper in 5-6 hrs.
Prelims (Paper-1):
| | |
| --- | --- |
| Topic | Booklist/Strategy |
| Ancient History | NCERT |
| Medieval History | NCERT |
| Modern History | Rajiv Ahir(Spectrum) |
| Art & Culture | Nitin Singhania |
| Polity (Theory + Current) | Laximikanth |
| Economy (Theory + Current) | Sanjeev Verma and online sources |
| Science (Theory + Current) | NCERT |
| Environment (Theory + Current) | Shankar IAS |
| Geography of India | Majid Hussain |
| Physical Geography | My PG books of Madras university and Savinder Singh for some topics |
| Geography of World | – |
| Current Affairs | Vision IAS Monthly magazine, The Hindu, Online course by Pinnacle |
| Himachal GK | Balokhra, Tribune, Jokta academy book, Online course by Pinnacle |
| Himachal Pradesh Current Affairs | Tribune, Giriraj, HP General Studies |
 Prelims (Paper-2):
| | |
| --- | --- |
| Topic | Booklist/Strategy |
| Reasoning | Didn't prepare much |
| English | Didn't prepare much, few topics from Objective English by Arihant |
| Maths | Objective Arithmetic by Arihant |
| Communication | An online course by Pinnacle |
Ques: Did you attend any 'mock tests'? Do you think they're necessary for success?
Ans: No, But I think they can remove your hesitation.
Ques: Approximate no. of attempted answers vs. correct answers. in Prelim 2019:
| | | | |
| --- | --- | --- | --- |
| | Attempted questions | Correct | Official Score |
| GS | 84 | Don't remember | 104 |
| Aptitude | 80 | Don't remember | 126 |
Mains: Compulsory language Paper:
| | |
| --- | --- |
| Compulsory language Paper | Your  preparation/Strategy/Booklist |
| English | 40 |
| Hindi | 58 |
Ques: Other observations/tips/comments on the length/difficulty level of compulsory language papers in HAS-2018?
Ans: English paper was easy but scoring was unexpectedly low. Hindi was a little bit tough but scoring was good.
Compulsory papers have added an element of surprise in the last two years. The essay was added in Hindi paper this time with 30% scoring. So, we need to take these papers seriously. The last 5-10 years of paper revision will not do. The paper pattern is changing every year. Follow some good book for basic grammar preparation.
Mains: Essay Paper:
Ques: How did you prepare for the essay paper?
Ans: Developed a habit of writing on any topic. Went through some essay written by IAS toppers available on VISION IAS.
Ques: Which essays did you write and what key points did you include in it?
Ans:
Skilling youth 'A necessity for India'
Electoral reforms
Mains: General Studies (Paper-1):
| | |
| --- | --- |
| Topic/Unit | How did you prepare/Booklist |
| History perspective of Indian Culture heritage | Nitin Singhania |
| World History | Vision IAS notes |
| History of Himachal | Balokhra, History of Himachal by Dr. Rajender Atri |
| Disaster Management | Notes from NDMA site and other online resources |
| Indian Geography | Majid Hussain |
| Geography of Himachal Pradesh | Geography of Himachal by Dr. Pawan Kumar Salaria |
| Indian Society | HPU sociology graduation course books |
| Ethics/Gandhian Thoughts | Spectrum Gandhi, Nehru and Tagore |
| Society and Culture of HP | Balokhra |
Mains: General Studies (Paper-2):
| | |
| --- | --- |
| Topic/Unit | How did you prepare/Booklist |
| Constitution of India | Laximikanth |
| Polity of Himachal Pradesh | Balokhra |
| Governance in India | Online |
| Governance in HP | Balokhra |
| Social Issues | Online |
| International Relations | Vision Ias notes |
| International Institutions | Vision Ias notes |
| Cybercrime/Drug menace/Socio-Economic development of HP | Online |
Mains: General Studies (Paper-3):
| | |
| --- | --- |
| Topic/Unit | How did you prepare/Booklist |
| Indian Economy | Sanjiv Verma, online |
| Schemes and Important Institutions of the World | Online |
| Economy of HP | Balokhra, HP budget survey |
| Science and Technology | ISRO site |
| Energy Sector of India | MNRE site |
| Science and Technology/IT/Biodiversity in HP | Relevant Govt site, Other online sources |
| Environment Science | Shankar IAS |
| Agriculture and Horticulture | Relevant Govt site, Other online sources |
| Tourism Sector in HP | HP Govt Site |
Ques: How was your experience with the 'fixed space' answer sheet?
Ans: Help in time management, gives an idea of how much is expected in each question.
Ques: Did you write answers in bullet points or in paragraphs? Some players were claiming that they wrote an entire paper in bullet points, so it doesn't matter whether the examiner is asking 'examine, comment, discuss or XYZ'. Simply write in bullets and points.
Ans: Simply write in bullets and points. I prefer bullet points, if you have unique points, better to jump to a new bullet rather than cramp your whole answer in paragraphs, making it difficult for the examiner.
Ques: Did you follow the "introduction-body-conclusion" format? Because some mains-qualified candidates claim they simply wrote the points they could recall within the time, instead of bothering with proper introduction and conclusion.
Ans: In 4 marker you cant follow this pattern. But in 8,20 marker you are expected to write in this pattern to fetch good marks, in this pattern your answer looks in a well-recognized pattern.
Ques: I don't like asking the following rudimentary questions, but these are the most frequently asked questions by new aspirants. 
Did you use highlighter/sketch-pen in your answers? – No
Did you draw any diagram in any paper? – Yes, wherever the utmost necessary, sometimes time does not permit this.
If yes, did you draw a diagram with a pen/pencil? – Mostly pen
Did you use a ruler? – Yes, if required.
Did you write with a Blue or a Black pen? – Blue ball pen
 Mains: Optional Subject
Ques: What's your optional subject and why did you chose it and not something else?
Ans: Geography, I did my PG in this and also cleared my NET/SET in Geography. so, natural choice.
Ques: If a new player wants to pick your subject, would you advice for it or against it?
Ans: Average scoring subject, Syllabus is also not very lengthy, Help in general study papers also. If you have a leaning towards Geography, You should go for it.
Ques: Essential book/resource list for the optional you have read:
Ans:  Mostly Majid Hussain sir notes and books. I also prepared a few notes online or Savinder Singh.
Ques: How much of internet-research / current affairs is necessary for this optional? OR can one simply rely on the books and be done with this subject?
Ans: Prepare each topic given in the syllabus, You can go without current affairs in Physical but for Human/economy you require to have current knowledge.
Ques: How many months did it take to finish the core optional syllabus?
Ans: I prepared it to the side by side along with GS.
Ques: How many days/weeks before the exam, you started answer writing practice?
Ans: Was doing answer writing before Pre also but religiously followed it after Pre result.
Ques: Do you maintain self-notes for revision of optional? In which format- electronic or paper?
Ans: Yes, in paper format
Ques: Your observation about the difficulty level of 2018 mains vs previous papers. And what precautions/rectifications are necessary for the future strategy for given optional subject?
Ans: This year's paper was unique from previous all years, bit difficult, the question was framed lengthy and full of confusing terminology. Overall paper was lengthy, full of analysis and requires deep knowledge of the subject.
Before the Interview:
Ques: How did you prepare for the interview for college grad, hobbies, place of origin, and current affairs at the national and international level?
Ans: Newspaper(Hindu, Tribune) Watched Dhristi IAS previous year toppers interview.
Ques: Did you attend any mock interviews by coaching classes? How were they similar/different than official interview? Do you believe it is necessary to attend such mock interviews?
Ans: Not particularly required if you are confident.
Ques: Describe the formal-dress worn by you in the interview.
Ans: Complete formals with a blazer (black)
During the interview:
Ques: Who was the chairman of your interview board?
Ans: Maj Gen DVS Rana
Ques: How long was the interview?
Ans: Around 30 minutes
Ques: Please narrate your entire interview- what questions did they ask and what did you reply and other pleasant or uncomfortable experiences during the interview.
Ans: Questions on the anti-piracy effort of India.
As I have visited Singapore so the question of why Singapore is so developed, can India develop its island like this.
The problem of Dodra Kwar subdivision of Shimla and how to alleviate them.
Welfare measures of HP govt.
Ques: Was your interview on the expected lines of what you had prepared or did they ask you totally unexpected questions? Was it a stress interview, did they ask any uncomfortable questions? If yes, how did you handle it?
Ans: Yes, it was on expected lines. The atmosphere was very cordial and friendly.
 Your mark sheet:
| | |
| --- | --- |
| Subject | Marks Secured |
| Prelims (Paper-1) | 104 |
| Prelims (Paper-2) | 126 |
| Mains Subjects: |   |
| English | 40 |
| Hindi | 59 |
| Essay | 64 |
| General Studies -1 | 87 |
| General Studies -2 | 83 |
| General Studies -3 | 89 |
| Optional (P-1) | 61 |
| Optional (P-2) | 59 |
| Written Total | 443 |
| Interview | 90 |
| Final Score | 533 |
Career Backup Plan:
Ques: If you were not selected, what was your career backup plan?
Ans: Would have appeared again, Already working as Tehsil Welfare Officer.
The struggle of a Senior Player/Junior Player:
Ques: How did you survive through this mental prison of HAS and what're your words of wisdom to other senior players/Junior Players? If any specific inspirational incident(s), please share.
Ans: Enjoy the journey.  HAS/IAS are different types of exams, don't take them as a burden. Their preparation requires the development of personality needed from an administrator. Sooner you develop that the better.
Ques: What went wrong in your previous attempt? What changes did you make in this current attempt?
Ans: Last time I didn't revise adequately. Also, I kept very poor time management so I could not complete any of my papers last year. This time I revise a lot rather than collecting more information also I wrote a lot of mock tests to check my timing.
The struggle of a Working Professional:
Ques:  If you're a working professional, share some tips on how to manage studies with a job?
Ans: Be prepared to sacrifice a lot of social/family time. Because this is the only time when you have to prepare for these exams.
Grand Wisdom:
Ques: People know what books and syllabus points are to be prepared. But most of them lack consistency in their preparation. So, how do you keep study momentum going on? How do you fight against the mood swings and distractions?
Ans: Divide your time between different subject/topic and online video lectures. Online video lectures are less stressful but informative.
Ques:  Through this struggle and success, what have you learned? What is the wisdom of life and competition? What is your message to the new aspirants/veteran aspirants?
Ans: Keep the tempo throughout your journey. Never let your josh go down. Keep a good company of friends, who are highly motivated.
Ques: Last year many hardworking candidates have failed in Mains/Interview. They're feeling cynical, hopeless and depressed- what is your message to them?
Ans: Make your failure as stepping stone, Take inspiration from greats like Aprajita Chandel topper of 2017, who achieved this feat in the 5th attempt.
Credits: Family/Friends:
Ques: Behind every qualified candidate, there are many people who stood by during those uncertain times when he/she was merely an 'aspirant'. Would you like to tell the world, who were those people in your case? Any specific incidents that you would like to share with the readers?
Ans: My wife has always stood by me in this journey. With the prayers of my mother and heavenly blessing of my father, I could do this.
My friend Rajeev Thakur, himself an aspirant, helped me, not only with my studies but also keep me motivated. He keeps a very sound knowledge of all subjects.
You are well aware of the sacred rule of conducting interviews of qualified candidates- the last question must be about self-marketing. So, Did you use www.hpgeneralstudies.com for your preparation and if yes, how did it help you? And you can even reply "No".

Ans: Yes, I used HP general studies especially HP monthly current affairs. Also, the toppers interview also used to be quite motivating. I hope HP General Studies will help many aspirants to fulfill their dreams in times to come.
HP General Studies remarks:
Thank-you Shri. Kartar Chand for giving us your precious time. Hopefully, this interview will help thousands of aspirants who have been preparing for the HAS exam.
We wish you a great future ahead.
Stay updated with us:

Click here to join our Telegram Channel