Interview by HP General Studies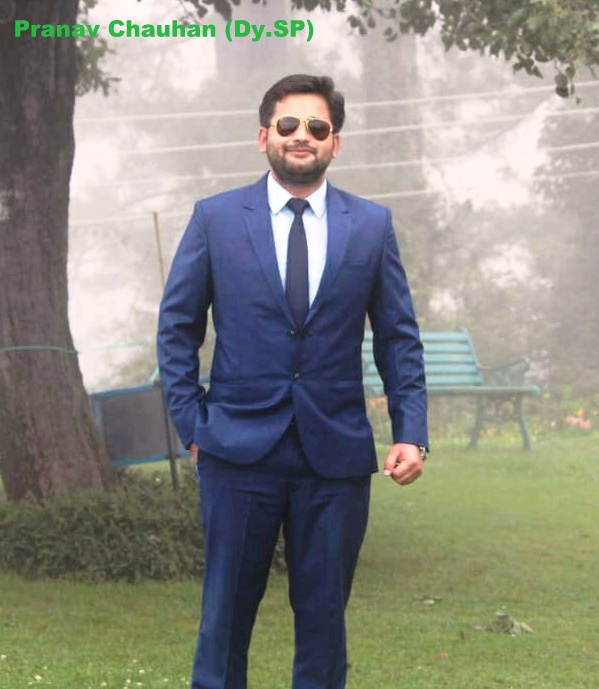 Candidate Profile:
| | |
| --- | --- |
| Name | Pranav |
| Rank in HAS | 28 |
| Roll No | 15000264 |
| Age | 27 |
| Marital Status | Unmarried |
| Total Attempts in HAS | 2 |
| Optional Subject | Law |
| Schooling Medium | English |
| College Medium | English |
| Medium Chosen for Mains Answers | English |
| Medium Chosen for Interview | English |
| Hometown/City | Paonta Sahib |
| Work Experience if any | Nil |
| Details of other competitive exams, including success and failures | Given 3 failed attempts in UPSC CSE |
| Details of coaching/mock tests/postal material for this exam (if used) | I took coaching from Vajiram and Ravi, New Delhi |
| Services preference | HAS-HPS-TEHSILDAR-BDO-DFSC-ETO-ARCS |
Education: 
%age in class 10
77
%age in class 12
73
Graduation course and %age
BA.LLB(HONS) 68%
Name of college, city and passing out year
University Institute of Legal Studies, Shimla

passing out year-2015

Post Graduation
–
Any other course
–
Hobbies and extra-curricular achievement
Hobbies- Reading books

Achievements – have won a debate and moot court competitions in Intra and Inter college competitions.
Introduction:
 Ques: Tell us something about yourself, your family, when and why did you enter in this field of competitive exams?
Ans: I have joined HP govt. as HPS probationer. I have a small family, both my parents are in a government job and sister is a banker. I decided to join Civil services in the year 2010, my father whom I have always seen helping poor and needy people of my village, was my inspiration and Shah Faisal who topped UPSC CSE 2010 was my motivation.
Ques: A typical day in your online life?
Whatsapp/Telegram: during my preparation days I was less active on social media, but now I am frequently active.
Online Study Websites/Apps: I followed ForumIAS for daily current affairs, Abhimanyuias for preparing HP General Studies.
Ques: What is your style of preparation and notes making?
Ans: I didn't make any notes for general studies. I believe the in-depth reading of books and revising it time and again is the best way you can brush up your knowledge. But, I used to take out important cuttings of editorials from newspaper and compiled it, as per topics are given in the syllabus. Revising these cuttings on a weekly basis is a must.
Secondly, writing/solving Mock tests is very important both for Prelims and Mains exam. I must say that it is of utmost importance for qualifying this exam.
Prelims (Paper-1):
Prelims (Paper-2): 
| | |
| --- | --- |
| Topic | Booklist/Strategy |
| Reasoning | Previous Years Question Papers |
| English | Newspaper + Previous Years Question Papers |
| Maths |  – |
| Communication |  – |
Ques: Did you attend any 'mock tests'? Do you think they're necessary for success?
Ans: I attended mock tests. They are very necessary for success in this exam. Mock tests help us to –
Revise the syllabus
Know our weak and strong topics
Prepare for paper attemptation on the actual exam day.
Ques: Approximate no. of attempted answers vs. correct answers. in Prelim 2017:
| | | | |
| --- | --- | --- | --- |
| | Attempted questions | Correct | Official Score |
| GS | | | 92 |
| Aptitude | | | |
Mains: Compulsory language Paper:
| | |
| --- | --- |
| Compulsory language Paper | Your preparation/Strategy/Booklist |
| English | previous years question papers |
| Hindi | previous years question papers + H.G publications |
Ques: Other observations/tips/comments on the length/difficulty level of compulsory language papers in HAS-2017?
Ans: Never ignore these papers, even if you have a stronghold on both the languages still you should at least solve previous years questions.
Mains: Essay Paper:
Ques: How did you prepare for the essay paper?
Ans: I read about various essay writing formats from the internet and practiced the same. I wrote 4-5 essays before the exam. I am of the opinion that essay must be the exposition of your thoughts and views, and not just facts and figures.
Ques: Which essays did you write and what key points did you include in it?
Ans: In my first attempt, I wrote factual essays, I scored only 47 marks but in this attempt, I scored 68 marks in the essay, because I wrote more of my views and thoughts over the topic, and used facts just to substantiate my arguments.
Mains: General Studies (Paper-1):
Mains: General Studies (Paper-2): 
| | |
| --- | --- |
| Topic/Unit | How did you prepare/Booklist |
| Constitution of India | M. Laxmikant |
| The polity of Himachal Pradesh | The Wonderland – Himachal Pradesh |
| Governance in India | Vajiram notes |
| Governance in HP | Abhimanyu IAS |
| Social Issues | Vajiram notes |
| International Relations | Newspaper |
| International Institutions | Newspaper |
| Cybercrime/Drug menace/Socio-Economic development of HP | Abhimanyu IAS and Himachal 360 |
Mains: General Studies (Paper-3): 
| | |
| --- | --- |
| Topic/Unit | How did you prepare/Booklist |
| Indian Economy | Vajiram notes and NCERT Books |
| Schemes and Important Institutions of the World |  – |
| Economy of HP | Jagmohan Balokhra's Book, Economic survey of HP |
| Science and Technology | Vajiram notes and NCERT Book Class 12th Biology last 5 Chapters |
| Energy Sector of India | Internet |
| Science and Technology/IT/Biodiversity in HP | Abhimanyu IAS portal |
| Environment Science | Vajiram notes |
| Agriculture and Horticulture | Internet |
| Tourism Sector in HP | Himachal 360 Book, Abhimanyu IAS Portal, Draft Policy of HP |
Ques: How was your experience with the 'fixed space' answer sheet?
Ans: My experience was good. I used to prioritize the points according to the demand of the question. One must do writing practice, especially the art of expressing in as fewer words as possible.
Ques: Did you write answers in bullet points or in paragraphs? Some players were claiming that they wrote the entire paper in bullet points, so it doesn't matter whether examiner is asking 'examine, comment, discuss or XYZ'. Simply write in bullets and points.
Ans: If a question contains a set of two or more questions, I answered them in separate paras. Rest, I used to write my answers in paragraph form, because, some times, space is less to address the demand of the question, so, I used the space given very judiciously.
Ques: Did you follow the "introduction-body-conclusion" format? Because some mains-qualified candidates claim they simply wrote the points they could recall within the time, instead of bothering with proper introduction and conclusion.
Ans: I followed this pattern in 20 marks question. In 8 mark questions, I just wrote in " introduction- body" format In 4 markers, I directly addressed the question asked.
Ques: I don't like asking following rudimentary questions, but these are the most frequently asked questions by new aspirants.
Did you use highlighter/sketch-pen in your answers? – NO
Did you draw any diagram in any paper? – NO, only, if asked to draw 🙂
If yes, did you draw a diagram with pen/pencil?
Did you use a ruler? – NO
Did you write with Blue or a Black pen? – Blue
Mains: Optional Subject
Ques: What's your optional subject and why did you chose it and not something else?
Ans: LAW, I chose it because I am a law graduate and also because I am confident about my legal acumen.
Ques: If a new player wants to pick your subject, would you advise for it or against it?
Ans: To law graduates, I would suggest going for it. Because, the law is a very interesting subject, and I consider it scoring, contrary to what the general belief is.
Ques: Essential book/resource list for the optional you have read:
JURISPRUDENCE – N.Y PRANCHPE
CONSTITUTION – NARENDER KUMAR
HP LAND LAW – BARE ACT
IPC – AMBITION NOTES
CONTRACT LAW – AMBITION NOTES
LAW OF TORTS – AMBITION NOTES
INDIAN EVIDENCE ACT – BARE ACT
MARXIST THEORY – I didn't prepare it. I read a few points from the internet.
Ques: How much of internet-research / current affairs is necessary for this optional? OR can one simply rely on the books and be done with this subject?
Ans: Internet is a very important source for preparation of this exam.
Ques: How many months did it take to finish the core optional syllabus?
Ans: I took the time to prepare my optional. I made hand notes because they are very handy for revision before Mains exams.
Ques: How many days/ weeks before the exam, you started answer writing practice?
Ans: Civil services exam preparation is a continuous process. Since I was preparing for a long time, I kept practicing answer writing in between. But especially, after PRE results, a candidate should focus more on Answer writing.
Ques: Do you maintain self-notes for revision of optional? In which format- electronic or paper?
Ans: Yes, I made it on paper.
Ques: Your observation about the difficulty level of 2017 mains vs previous papers. And what precautions/rectifications are necessary for the future strategy for given optional subject? I found the level the same.
Before the Interview:
Ques: How did you prepare for the interview for college grad, hobbies, place of origin, and current affairs at the national and international level?
Ans: I did thorough research on every point I wrote in my DAF. For example- I did my schooling from Guru Nanak Mission School- so, I read about Guru Nanak, and Article 29, 30 of the constitution which talks about a few rights given to Minorities. Likewise, for current affairs, I focused on thorough research of current major events taking place around the globe, including in India and our state. Newspaper and Internet was my major source.
Ques: Did you attend any mock interviews by coaching classes? How were they similar/different than official interview? Do you believe it is necessary to attend such mock interviews?
Ans: No.
Ques: Describe the formal-dress worn by you in the interview.
Ans: I was well dressed in simple and sober formal wear.
During the interview:
Ques: Who was the chairman of your interview board?
Ans: D.V.S Rana
Ques: How long was the interview?
Ans: 30 mins
Ques: Please narrate your entire interview- what questions did they ask and what did you reply and other pleasant or uncomfortable experiences during the interview.
Ans: My questions were purely based on that day's newspaper. All the major events reported in National, International, State' s page were asked from me.
Ques: Was your interview on the expected lines of what you had prepared or did they ask you totally unexpected questions? Was it a stress interview, did they ask any uncomfortable questions? If yes, how did you handle it?
Ans: No, my interview was not on expected lines. Though I had a fair idea about what could be asked in the interview, as the general pattern is the same. I read a lot for the interview, but, it was of no use as such because none of the questions were asked from those topics.
It is better that the candidate should go well prepared for the interview but at the same time should not make any pre assumptions about the questions.
Interview as such is a test of your personality, not knowledge, and information as such. In case you don't know the answer to many questions, don't get stressed and don't panic at all and also don't start making guesses, because that is what the interview board is testing – that is, how you handle stress!
Your mark sheet:
| | |
| --- | --- |
| Subject | Marks Secured |
| Prelims (Paper-1) | 92 |
| Prelims (Paper-2) | – |
| Mains Subjects: | |
| English | 48 |
| Hindi | 56 |
| Essay | 68 |
| General Studies -1 | 90 |
| General Studies -2 | 68 |
| General Studies -3 | 90 |
| Optional (P-1) | 74 |
| Optional (P-2) | 66 |
| Written Total | 456 |
| Interview | 70 |
| Final Score | 526 |
Career Backup Plan:
 Ques: If you were not selected, what was your career backup plan?
Ans: I had no PLAN B.
The struggle of a Senior Player/Junior Player:
Ques: How did you survive through this mental prison of HAS and what're your words of wisdom to other senior players/Junior Players? If any specific inspirational incident(s), please share.
Ans: I would suggest that NEVER GIVE UP. Be sincere to your goal, be disciplined, be resilient and work hard, luck favours the bold. Trust almighty, the supreme Lord. Pray daily, sometimes when nothing works, prayers do work.
Ques: What went wrong in your previous attempt? What changes did you make in this current attempt? I did not give my previous attempt sincerely as I was more interested in UPSC CSE.
Ans: This time I singularly focused on HPAS.
The struggle of a Working Professional:
Ques: If you're a working professional, share some tips on how to manage studies with a job?
Ans:  NA
Grand Wisdom:
Ques: People know what books and syllabus points are to be prepared. But most of them lack consistency in their preparation. So, how do you keep study momentum going on? How do you fight against the mood swings and distractions?
Ans: I believe that Anxiety, sadness, happiness, mood swings are part of the preparation process, especially for those who have been preparing for more than 2 years. I also experienced the same, but this is what you as a Civil services aspirant need to learn the art of controlling your mind.
Ques: Through this struggle and success, what have you learned? What is the wisdom of life and competition? What is your message to the new aspirants/veteran aspirants?
Ans: NA
Ques: In 2017, Many hardworking candidates have failed in Mains/Interview of HAS-2017. They're feeling cynical, hopeless and depressed- what is your message to them?
Ans: I will say that, don't lose hope. Wait for your time to come, and believe me "सबका टाइम आता है बस कुछ लोग जल्दी सफल हो जाते हैं, और कुछ लोगो को थोड़ा टाइम लगता है" Just keep doing your studies with open mind and discipline.
Credits: Family/Friends:
Ques: Behind every qualified candidate there are many people who stood by during those uncertain times when he/she was merely an 'aspirant'. Would you like to tell the world, who were those people in your case? Any specific incidence that you would like to share with the readers?
Ans: Almighty, My parents, sister, and friends.
A candidate should surround himself with positive-minded people and those who are pursuitful in their lives because these people will drive you to work harder for your own goal.
Stay away from naysayers !!!
Ques: You are well aware of the sacred rule of conducting an interview of qualified candidates- the last question must be about self-marketing. So, Did you use www.hpgeneralstudies.com for your preparation and if yes, how did it help you? And you can even reply "No".
Ans: Online study portals helped me a lot in my exam preparation, for example- I used Abhimanyuias, HP General Studies portal, for various topics related to Himachal Pradesh.
HP General Studies remarks:
Thank-you Mr. Pranav Chauhan for giving us your precious time. Hopefully, this interview will help thousands of aspirants who have been preparing for HAS exam. 
We wish you a great future ahead.