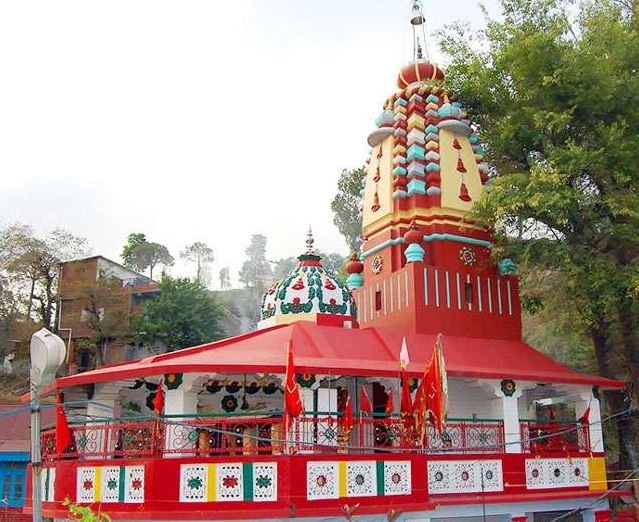 Solan a very beautiful and mesmerizing town of Solan district derived its name from the Goddess Shoolini. The principle Goddess of this region is considered as the incarnation of Goddess Durga. Similarly, the district of Solan named after the Solan town.
Solan is also known as "The Mushroom City of India" because of the high production of mushrooms in the city. A large number of cultivators in the vicinity of the town are growing mushroom on a commercial scale. To boost the production of a National Research centre for Mushroom is functioning at Chambaghat in Solan.
Dr. Y.S. Parmar University of Horticulture and Forestry is the only University of its kind not
only in India but also in Asia is located in Solan at Nauni. The University is a pioneer in the field of research of various types of horticulture crops.
Solan is also famous as the "City of Red Gold" as the large amount of tomatoes grown in the region is exported to the other parts of the country through the wholesale Vegetable and Fruit Market of the town.
Solan is one of those places in India where the climate remains pleasant throughout the year.
It attracts all shades of tourists from all over the country to visit the important places in and around the town. Famous 800 years old Kuthar Fort is just 8 km's away from the town. Gurkha Fort or Arki Fort is still standing tall on a mountain near to Solan.
The world-known Chail Palace a beautiful tourist resort is 40 km's from the town. Solan has become a perfect tourist centre for visitors to enjoy their vacations with family.
In general parlance, the old people of the town was called Solan as a British town. As its
strategic location, the Britishers compelled to establish one of their important cantonments here in the late 19th century.
Solan, the district headquarters, remained the headquarters of Punjab University after the independence of India till it shifted to newly built Chandigarh town in the late fifties.
Motilal Nehru Central state library established in 1959, housed a large collection of precious and valuable books, is situated on The Mall of Solan.