1. Applications are invited in the online format for recruitment to the posts of constables in Himachal Pradesh Police Department in the following pay scales, as per References (1) & (ii):
(a) Rs. 5910-20200+ Grade Pay Rs. 1900/-(initial start Rs.7810/-)
And after 08 years of regular service Pay Band will be Rs. 10300 34800+Rs.3200/-Grade Pay.
MINIMUM ELIGIBILITY STANDARDS
2. The desirous candidate are required to fulfil the minimum eligibility standards as laid down in Reference (iii). The candidate should be a bonafide resident of Himachal Pradesh. The category-wise minimum qualifying criteria is as follows: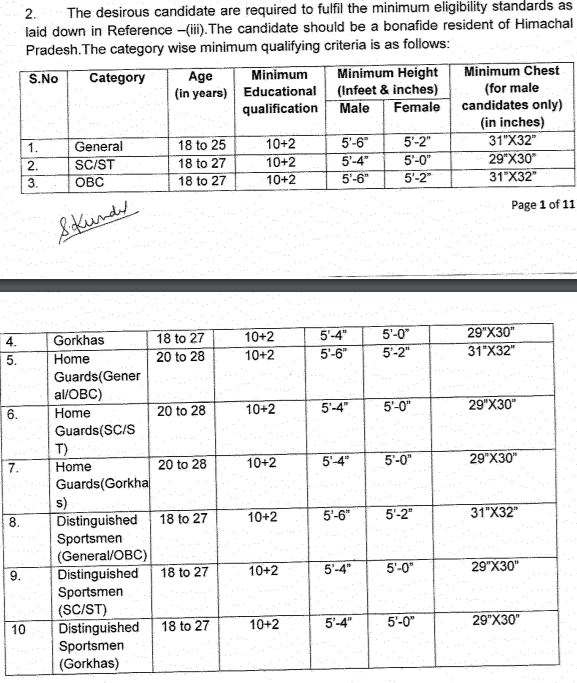 Note:
The educational qualification for appointment to the post of Constable reserved for Ex-Servicemen category shall be Matric as notified vide Reference – (iii).
As the standards mentioned above are compulsorily required for being eligible for recruitment. The candidates who do not meet the physical standards as mentioned above need not apply.
CUTOFF DATE FOR ELIGIBILITY: –
3. The following shall be the determination of cut off dates for the eligibility: (1) The cutoff date for calculation of upper and lower age is 31-10-2021
(for all categories).
(ii) Candidate should possess minimum educational qualification as on 31-10-2021. (ii) All the relevant certificates, on which the candidate wishes to place reliance, which inter-alia include Himachali bonafide; reserved category certificates heavy transport driving license (for the post of Male Constable Driver only) etc. should be valid as on 31-10-2021.
(v) Only such candidates can apply who are Bonafide Himachali as on 31-10-2021.
SUBMISSION OF ONLINE RECRUITMENT APPLICATION (ORA)
4. Desirous candidates shall submit applications in the prescribed online format w.e.f. 1st October 2021 to 31 October 2021 (including in Tribal Districts of Lahaul & Spiti and Kinnaur).
The Link/URL for applying online is: www.recruitment.hppolice.gov.in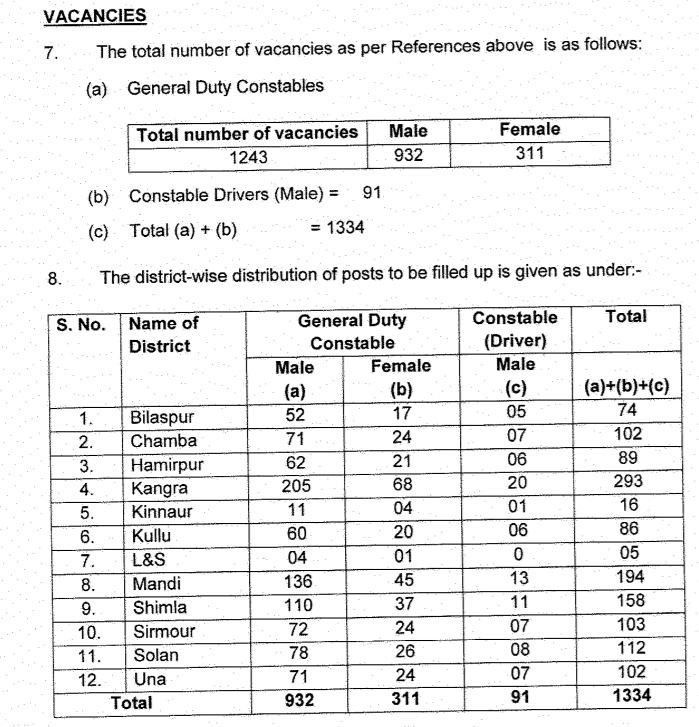 Read also: