Himachal Pradesh is one of the very few states of India that have a rich forest land cover. There are as many as 32 Wildlife Sanctuaries in Himachal Pradesh, three Ramsar Wetlands (about which we will talk in a separate post), and Five National Parks.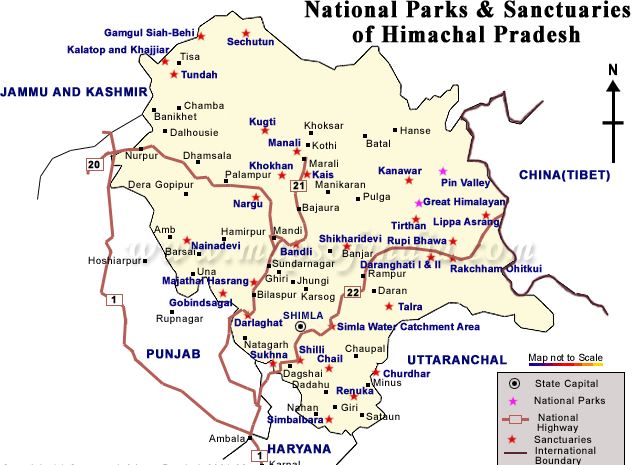 The state has a wide variety of flora and fauna. Some of the most popular Wildlife Sanctuaries of Himachal are Kalatop Khajjiar Sanctuary, Sainj Valley Wildlife Sanctuary, Tirthan Wildlife Sanctuary, and Gobind Sagar Sanctuary.
As far as the National Parks of Himachal Pradesh are concerned, we have five very popular parks namely The Great Himalayan National Park (Kullu), a recently announced World Heritage Site by UNESCO, Pin Valley National Park (Lahaul-Spiti), Inderkilla(Kullu), Khirganga(Kullu) and Simbalbara (Sirmaur).
The Pin Valley National Park is spread across an area of 675 sq km.
The Great Himalayan National Park is spread across an area of 1171 sq km.
A cow sanctuary will be developed in district Sirmaur.
(Note: This post is updated on 14/08/2018)
In this post, we talk about the list of Wildlife Sanctuaries of Himachal Pradesh spread over an area of more than 5000 square kilometers.
Kindly point out mistakes, if any in the comment section.
Happy Reading!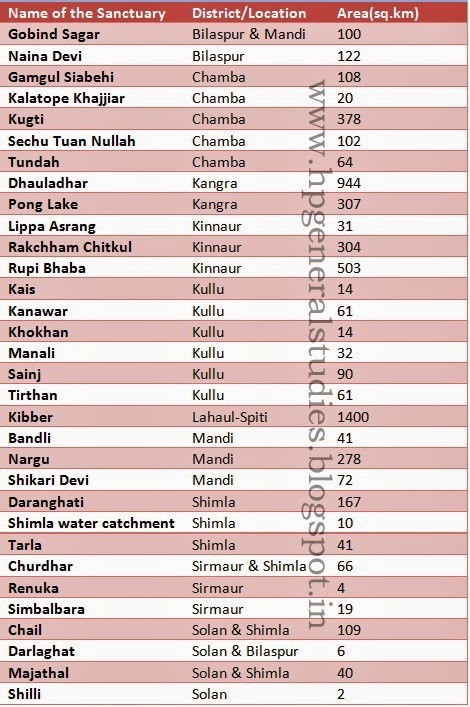 Liked the article? We're a non-profit website. Make a donation and help us build our work.