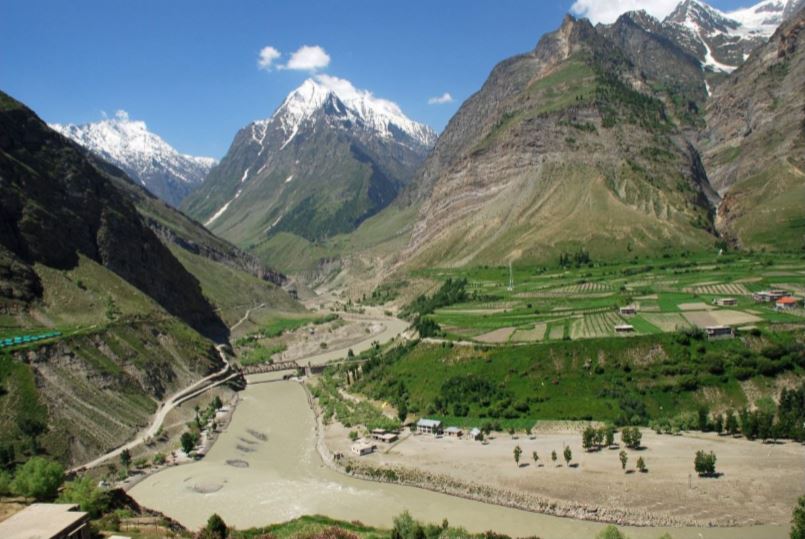 The Tandi village has sacred importance to the people of Lahaul, as Haridwar to Hindus of the world.
The village is situated above the confluence of the rivers Chandra and Bhaga in the Pattan valley some 7 km away from Keylong.
Revenue and settlement records reveal that Tandi was founded by Raja Rana Chand Ram under the name of Chandi which over the years got corrupted into Tandi.
There are at least three mythological stories connected with Tandi.
First, Tandi is believed to means Tan Dehi, i.e., giving up the body. This is associated with Draupadi, the wife of Pandav. as who left her body at this place.
Second, this is believed that Rishi Vashishtha who meditated near the hot water springs of Manali was cremated at this confluence; hence named Tandi, i.e., body consumed.
According to the third, Chandra and Bhaga were son and daughter of the Moon and the Sun gods respectively. They were in love with each other. To perform their celestial marriage they decided to climb the Baralacha – la and from there run in opposite directions encircling a vast tract of Lahaul. Thus flowing south-east and south-west both met at Tandi to enter the wedlock.