There are 14 Nos. National Highways as on 31.03.2014 with a total length of 1752.830 km. including by passes in Himachal Pradesh.
In  a recent visit (May, 2016) by Union Transport Minister Shir. Nitin Gadkari, he has announced that the center has given in-principle approval for 17 new National Highways for the state of Himachal Pradesh. The total length of these national highways will be 1368.20 km.
These include stretches of state highways like Bhota-Newchowk, Ranital-Kotla, Rohru-Kiari-Kotkhai, Chailla-Sarahan-Narayangarh, Taradevi-Nalagarh-Ghanouli, Neripul-Rajgarh-Banethi, Mandi-Chailchowk-Nagan, Narkanda-Rohru, Taksal-Nogli et al.
The list of old National Highways is given in the following image.
Happy reading!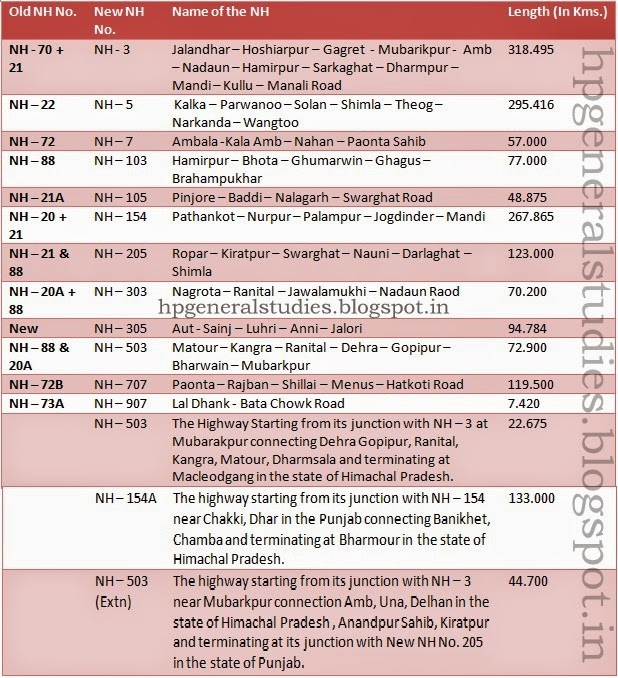 Liked the article? We're a non-profit website. Make a donation and help us build our work.