In our previous posts, we talked about the Mountain Peaks and Mountain Passes & Jots of Himachal Pradesh.
Today we talk about the Popular names of Places & Personalities of Himachal Pradesh. Himachal and its personalities have been related to many popular places and people of India. Like the town of Mandi is popularly known as Choti Kashi or Varansi of Himachal. 
Likewise, the famous Ajanta Ellora caves of Maharashtra have been related with the ancient Buddhist monastery of Tabo and the rock cut temples of Masrur in Kangra respectively.
Kindly go through this list and try to find more interesting facts about the mentioned personalities and places of Himachal Pradesh.
Kindly point out mistakes, if any in the comment section. 
Happy Reading!
(Click on the image to open in a new tab for better viewing)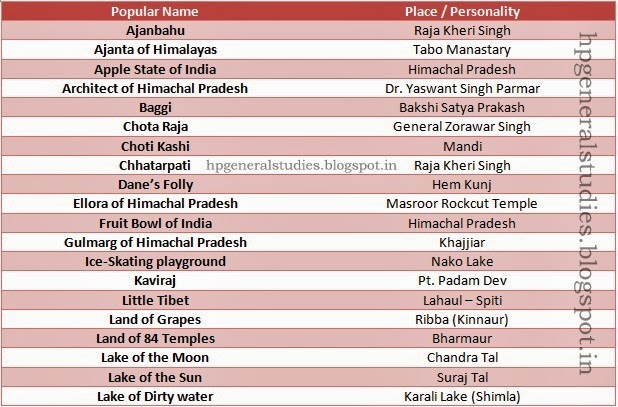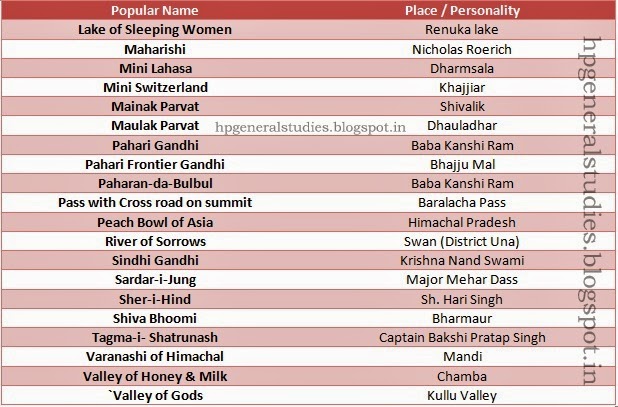 Liked the article? We're a non-profit website. Make a donation and help us build our work.