In our previous posts, we talked about Mountain Passes & Jots of Himachal Pradesh and Protected Monuments of Himachal Pradesh.
Today we discuss about the Mountain Peaks in Himachal Pradesh. Himachal has been blessed by the mountain Gods in abundance. From its Northern corner in Lahaul to its Southern corner in Sirmaur, you will see peaks scaling massive heights all around. 
The highest mountain peak in Himachal Pradesh is Shilla located in the Kinnaur District that stands at a gigantic height of 7025 meters. The lower Himalayas Shivalik, Dhauladhars and the Great Himalayas Ranges pass through the state. 
Kindly point out the mistakes, if any, in the comment section
(Open the image in a new tab to have a clear view)
Happy Reading!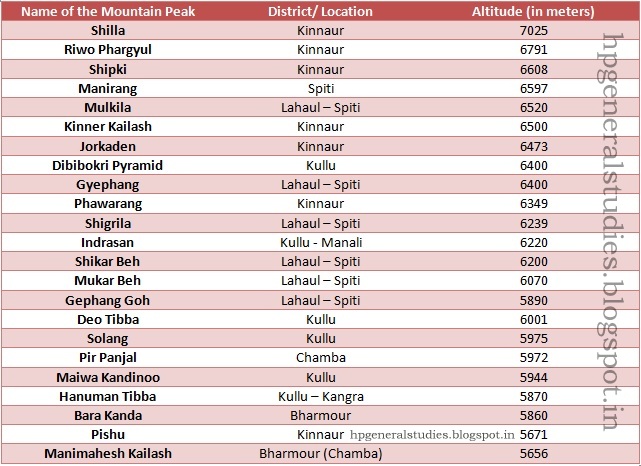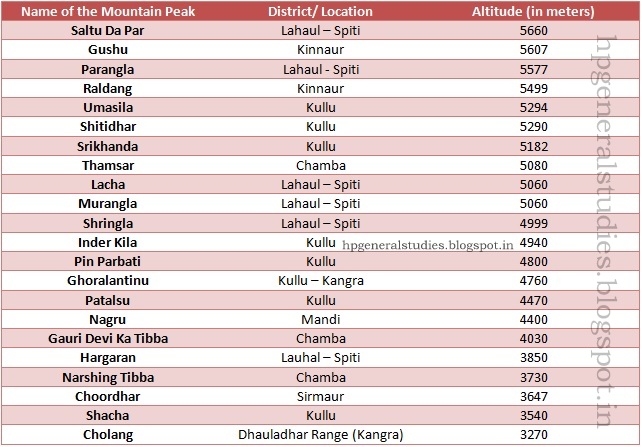 Liked the article? We're a non-profit website. Make a donation and help us build our work.