Education
According to census 2011, literacy rate of Himachal Pradesh stands at 82.30% but it was only 31.96% when Himachal Pradesh attained status of full statehood.
| | |
| --- | --- |
|               Category |                  Literacy rate |
|                 Male |                       89.53% |
|                 Female |                       75.93% |
|                 Difference( male and female) |                         13.6% |
As per census 2011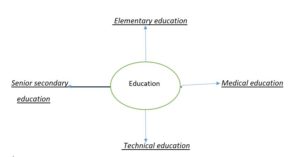 Elementary Education-
Primary and middle schools are comprised of elementary education. The objective of government policies in the field of elementary education are-
To achieve the goal of universalization of elementary education.

Access to education to every child in the state.

To provide quality elementary education.
State-sponsored schemes in elementary education-
Atal School Vardi Yojana-
Free school uniform- Two sets of uniform is being provided for classes 1st to 12th
School bags- Students of 1st, 3rd, 6th, 9th are provided free school bags.
Free textbooks- for students of all categories from 1st to 8th standard are provided by the department of elementary education through HPBSE.
Mid-day meal scheme– started in 2004 and in 2008 this scheme was extended up to 8th standard students.
This scheme help the nutrition status of children.

To increase the enrolment in the schools of the children who belong to marginalized sections of the society.
Atal Adarsh Vidyalya Yojna- The purpose behind opening Atal Adarsh Vidyalaya is to give poor children living in rural areas equal access to quality education.
Scholarship for IRDP/BPL children-
1st to 5th standard students are given Rs.150 per annum.
6th to 8th standards are given Rs.250 per annum for boys and Rs.500 per annum per girl.
Other Programme for elementary education-
Har Ghar Pathshala– for classes 1st to 12th with following objectives-
To ensure students learning is not hampered due to closure of schools in this pandemic.

To ensure an inclusive learning environment for children with special needs.
NISHTHA–   National Initiative for School Heads' and Teachers' Holistic Advancement is an initiative to build capacities of teachers and school principals at the elementary stage for improving quality of school.
Senior Secondary education-
It comprises secondary and higher education of children. Highest priority is being given to education in the state along with improve the educational status of the deprived sections of the society, various scholarships, stipends are being provided by the state/central governments at various stages.
Secondary/Higher education/central sponsored scholarship schemes-
Swami Vivekanand Utkrisht Chhatervriti Yojna– Top 2000 meritorious students of general from matric exam of HPBSE are given Rs.10000 per year.
Dr. Ambedkar Medhavi Chattarvriti Yojna–   Rs.12000 per year for SC students and Rs.10000 per year given to OBC students from matric exam of HPBSE.
Thakur Sen Negi Utkrisht Chhatervriti Yojna– Top 100 tribal girls and boys from matric exam of HPBSE are given Rs11000.
Kalpana Chawla Chhatervriti Yojna-   Top 2000 meritorious girl students from 10+2 exam of HPBSE are given Rs.15000 per year.
 Mukhya Mantri Protsahan Yojna-  A degree courses in any IIT, AIIMS, PG diploma courses IIM, ISM Dhanbad at Jharkhand and IISC at Banglore. One time award of Rs.75000.
Other initiatives taken by state/central government for senior secondary education-
Promotion of Sanskrit education-
Modernization of Sanskrit schools.

Award of scholarships to students of high/senior secondary schools studying Sanskrit.

Grant for various schemes for promotion of Sanskrit and for research projects.
Free text books- The state government is providing free text books to all the students of 9th and 10th classes.
Free education to girls- Free education is being provided to girl students in the state up to university level including vocational and professional i.e. tuition fee is exempted.
Information technology education– ICT is being imparted in all government senior secondary school where students have opted for IT education, as an optional subject.
Swaran Jayanti super 100 yojna– The state department of education has started the process to provide the financial assistance of Rs.1.00 lakh to the top 100 meritorious student of 10th class of government school for undergoing coaching for admission in professional/ technical courses.
Medha Protsahan yojna– To assist meritorious economically weaker education of HP by providing them coaching for CLAT/NEET/IIT/AIIMS/JEE/NDA/UPSC etc. assistance up to Rs.1.00 lakh.
Swaran Jayanti utkrisht vidalaya and utkrisht mahavidalaya yojna–The higher education department of HP has identified 68 schools of each assembly constituency for the development and beautification of school campus and environmental friendly features.
Technical Education-
Technical education department of HP is providing technical, vocational, industrial training to the students where aspiring students can get admission in engineering/pharmacy both diploma and degree as well as certificate courses in HP.
Initiatives taken by state/central govt. for technical education-
Strive project- Skill strengthening for industrial value enhancement (STRIVE) is centrally sponsored scheme to upgrade the infrastructure of ITI along with improve the training quality of the trainees.
Short term training under HPSDP– Under HP skill development project (HPSDP) providing NSQF aligned short term skill training to the youth of HP in industrial training institute (ITI).
Medical Education and Research-
Presently 6 medical colleges and one dental college are functioning under the Government sector.

Besides, one medical college and 4 dental college are there in private sector.

Scholarship/stipend- State government has enhanced the stipend of MBBS and BDS intern students from Rs.15000 to Rs.17000 per month.
Nursing- 1780 B.Sc. nursing, 435 post basic B.Sc. and 181 seats for M.Sc. nursing degree course have been approved in government and private institutions. 
HEALTH
State government vision about health and family welfare–
To ensure good health and well-being of all citizens by providing them good health services.

Elimination of communicable and non-communicable diseases.

Expanding the facilities of health care services.
Various programmes of state/central government for health-
Universal immunization programme-
This is implemented with an aim to reduce the morbidity and mortality among mothers, children and infants.

The vaccine preventable diseases i.e. TB, Diphtheria, Pneumonia, Tetanus, Measles, Rubella has shown remarkable reduction.
National programme for prevention and control of cancer, diabetes and stroke-
Under this programme following scheme have been launched-
Cancer care units

E-health cards

Integrated NIROG clinic

Tele stroke project

National dialysis programme
Revised national TB control programme(RNTCP)- 
HP announce to extend the financial help of Rs.1500 per month under mukhya mantri Kshay rog nivaran yojna scheme to all the multi drug resistant TB patients during their treatment.
Himachal health care scheme (HIMCARE)-  Key features are
Offer proper medical facilities –The primary objective of the scheme is to offer better medical facilities to the poor and needy people.
Medical insurance coverage –All beneficiaries will get an annual medical insurance coverage of Rs.5 lakhs.
Maximum number of beneficiaries per family – The scheme is designed to offer treatment coverage for a maximum of five family members. If the families consist of more members, then they will have to register by filling up separate enrollment papers.
Special attention to non-beneficiaries –There are many people, which have not been covered under the central PM Jan Arogya Ayushman Bharat Yojana, while others have missed out on the opportunities to attain the benefits of Prime Minister's Health Scheme.  Him-care Scheme will take such non-beneficiaries in account.
Treatment for 1800 diseases –As per the scheme details, beneficiaries will be able to attain treatment for 1800 disease.
Treatment in listed hospitals –All beneficiaries will have to take admission in listed government hospitals to attain the free treatment facilities. If the doctors feel the need to transfer the patient elsewhere, then they can make the arrangements.
 Ayushman bharat Pradhan Mantri Jan Arogya Yojna (PMJAY)-
Ayushman Bharat provide health insurance coverage of `00 lakh per family per year. In Himachal Pradesh approximately 5 lakh families are entitled to get cashless treatment.
National family welfare programme-
This is carried out in the State on the basis of the community needs assessment approach. Under this programme, 1,093 sterilizations, 7,854 I.U.D. insertions were done and 17,934 OP Users and 45,797 CC users got benefit up-to December, 2020.
AYUSH-
The department of Ayurveda was established in 1984 in HP, now it has been named as AYUSH vibhag. Health care services are being provided to the general public through AYUSH health infrastructure in the state.
Programme of state/central government under AYUSH-
Free Ayurvedic medicines to senior citizens.
Poshan Abhiyan– A project for prevention of Anemia under poshan abhiyan is being run in 6 development blocks which is funded by women and child development department.
Theog, district Shimla

Kasauli, district Solan

Karsog, district Mandi

Bangana, district Una

Tissa, district Chamba
Benefits to farmers and others- Provide subsidy to farmers over cultivation of medicinal plants.

Online license for Ayurvedic pharmacy has been started facilitating manufacturing firm to get new license as well as its renewal in a transparent manner.

Ayurvedic education- BAMS seats were enhanced from 60 to 75 and post graduate seats were enhanced from 39 to 56 in the academic session 2020-21.

Weekly Yoga divas in 460 Ayurved health centre on every Friday.

Development of herbal resources-
Under public sector–
1 modal nursery is being established at karsog.

2 small nursery are being established at kinnaur.
Under private sector- 

1 private nursery is being established at dehra under National medicinal plant board.
                                                                Physical infrastructure
Physical infrastructure refers to the basic physical infrastructure required for an economy of state to function and survive such as transportation, power grid, sewerage and waste disposal system.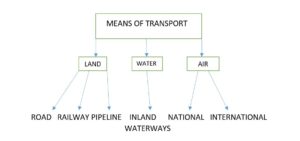 RAILWAYS- 
There are two narrow-gauge railway lines connecting Shimla with Kalka (96 km) and Joginder Nagar with Pathankot (113 km)
There is one broad gauge railway line from Nangal Dam to charuru in district Una.
Civil Aviation-
There are 3 main airports viz. Bhuntar in Kullu, Gaggal in Kangra, Jubbharhati in Shimla. Among them Bhuntar airport is oldest.
Under the UDAN-2 scheme 5 heliport are being developed in HP are-
Shimla
Rampur
Kangnidhar( mandi)
SASE( Manali)
Baddi( Solan)
Proposal for construction of greenfield airport at Nagchala in Mandi district is under active consideration by the state government.
ROAD-
The state government has been assigning a very high priority to road sector.
Road Transport is the mainstay of economic activity in the Pradesh as other means of transport namely Railways and Airways are negligible therefore, the Road Transport Corporation of the State assumes paramount importance in the State.
The passenger transport services to the people of Himachal Pradesh, within and outside the State are being provided by Himachal Road Transport Corporation with a fleet strength of 3,161 buses, 75 Electric Buses, 21 Taxies & 50 Electric Taxies
State government has constructed 39,998 km of motor-able roads till November 2020.
National highways-
19 National Highways are the main life lines of the State Road network.
5 National Highways that are under various stage for implementation.
3 National Highways are being developed or maintained by Border Road organization.
ROPEWAYS-
Dharamshala Ropeway in District Kangra.
Sri Adi Himanai-Chamunda Ji in District Kangra.
Palchan to Rohtang in District
Bhunter to Bijli Mahadev in District Kullu.
POWER-   Power is a major component of physical infrastructure. Being a hilly State, Himachal Pradesh has traditional and renewable sources of energy such as hydropower, solar, and fuelwood. The State of Himachal Pradesh has an estimated Hydro Potential of 27,436 MW out of which 24,000 MW.

Hydropower projects-
Nathpa Jhakri project- One of the major projects on the Satluj river and generates 1500MW of electricity.
Sanjay Vidyut Project- on the river Bhaba, located in the Kinnaur district is a completely underground project with an installed capacity of 120MW.
Parbati hydel project– on the river Parvati with installed capacity of 2051MW.
Rong Tong hydel project- is a 2MW project that is located in the Lahaul Spiti district on rong tong nullah.
Chamera-II– is a 300MW project comprising 3 units of 100MW each with assistance of Canada.
Solar project-
HPPCL has set up a 5MW berra dol solar power plant in district Bilaspur. This is the first solar power project in HP which was built in the government sector.
Another solar power plant of 10MW capacity at Aghlor in district Una.
Financial infrastructure
Financial infrastructure comprises every formal financial transaction from paying a bill to buying a house, saving for retirement etc. Financial infrastructure is important to accelerate the process of economic growth of the nation.
Financial inclusion– denotes delivery of financial services and product at an affordable cost to the excluded sections of our society and low-income groups.
The objective of financial inclusion-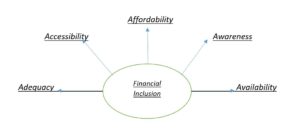 Financial inclusion initiative of HP govt-
Universal access to financial services-
Food, civil supplies affair sector-
Linkage of ration cards with Aadhar card.
Cashless transactions.
Revenue & land record management sector-
Digitization of land record.
Online record of rights (ROR- Jamabandi)
Online registering of deeds.
E-certificate, E-stamping system.
Public works & irrigation sector-
Mobile app for redressal of public grievance.
Online water bills.
Access to livelihood and skill development-
Mukhya mantri swavlamban-
Provide employment opportunities to jobless youth, widow and women candidates.
Turn the educated youth from job seekers to job creator and to give support to the 'Startup' and Innovation Projects in the State.
Provide skills to the youth and potential investors to develop entrepreneurship.
HP Kaushal vikas nigam (HPKVN)-
Provide employable skills and livelihood potential of the state young generation (15-35 years).
Create entrepreneurial environment in HP.
Nav-Dharaana-
A livelihood based training programme for persons with disabilities for nurturing employment and entrepreneurship skills amongst the differently abled persons.
Basic bouquet of financial services-
UCO, SBI, PNB, Regional rural bank (RRB) provide banking access to every village of HP.
Private sector banks i.e. HDFC, ICICI and India post payment bank functioning in the state to strengthen the banking infrastructure along with improve access to insurance and payment service.
NABARD and HP gramin bank strengthening the credit linkage and rural credit delivery system in the state.
Financial literacy and education-
Banks are conducting financial literacy campaign through financial literacy centres (FLC) and its branches in HP.
Vocational education- under this banking, financial services and insurance, electronics are being taught to the students.
Challenges-
Social–
Nearly 1/5th of the population of HP is illiterate and below the poverty line.
Most of the women are being excluded from financial system.
Disable people are being faced difficulties in access to financial services.
Lack of awareness about financial services among the people of rural areas i.e. pangi, lahaul spiti etc.
Economic–
Lack of enough bank branches in rural areas continues to be the bottleneck to financial inclusion. i.e. kinnaur, lahaul spiti, pangi etc.
High cost, incredibility, low quality financial services.
A lot of hidden bank charges have demotivated poor persons from availing financial services.
The rising level of Non-Performing Assets (NPAs) of banks makes it difficult to improve financial inclusion situation in India.
High unemployment-Unemployment rate in HP is 5.2% continue to be the roadblock to financial services.
Low income and the inability to provide collateral security.
Read also: