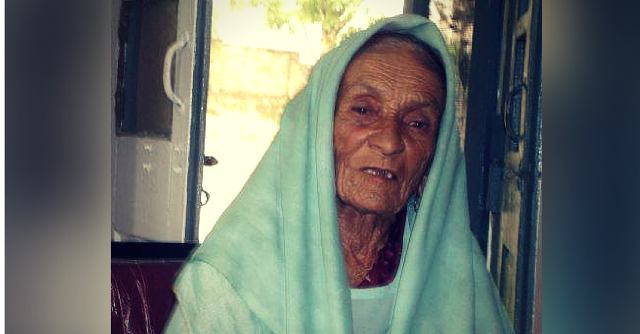 Q. When/Where was Kinkri Devi born?
Ans: Kinkri Devi was born in the village of Ghaton in the Sirmaur district in 1925.
Q. How did Kinkri Devi become an environmental activist? 
Ans:
Kinkri Devi's father was a substinance farmer of the Dalit, or untouchable caste. She began working as a servant during her early childhood and married bonded laborer Shamu Ram at age 14.
Shamu Ram died of typhoid fever when she was 22.
While working at her new job as a sweeper, Devi noticed the massive quarrying in some parts of Himachal Pradesh's hills, harming the water supply and destroying paddy fields.
At this point, Devi decided to take on the mining herself.
Q. About her struggle against illegal mining?  
Ans:
Initially, people started agitations at the local level. When the government paid no heed, they decided to move the High Court. Backed by a local voluntary group, People's Action for People in Need, then filed a PIL.
She filed Public Interest Litigation (PIL) in the Himachal Pradesh High Court in 1987 seeking a ban on illegal quarrying in the Sangrah area of district Sirmaur.
She stayed in Shimla for 19 days for filing the petition. After two days, when the money got exhausted, she worked as a maid there. She even started a fast in front of the High Court to highlight the issue. She faced threats from the mafia. Her poverty and illiteracy could never dampen her spirit to protect the area from degradation.
In 1991, the court directed the government to close all the active mines in the area.
The mining lobby moved the Supreme Court against the order. Kinkri Devi won the case in the apex court too.
Q. About the awards and other achievements of Kinkri Devi? 
Ans:
In 1995, she was invited to attend the 'international women's conference in Beijing.
She was invited by Hillary Clinton, wife of former US President Bill Clinton, to light up the lamp at the inaugural function.
The feeble voice raised by this frail, short-statured woman of substance was heard when the Ministry of Human Resource Development felicitated her with the award of "Jhansi Ki Rani Lakshmi Bai Stree Shakti Puraskar-1999 "for her valuable service. The award was given by the then Prime Minister, Mr. Atal Bihari Vajpayee, in 2001.
She was also honoured by various organisations for her service.
Even today Kinkri Devi is determined to create awareness among the people about soil conservation, forest protection, and water preservation.
Q. When did Kinkri Devi die?
Ans: Kinkri Devi died on 30 December 2007 in Chandigarh, India at the age of 82.
Stay updated with us:

Click here to join our Telegram Channel

Click here to Join our Facebook Group