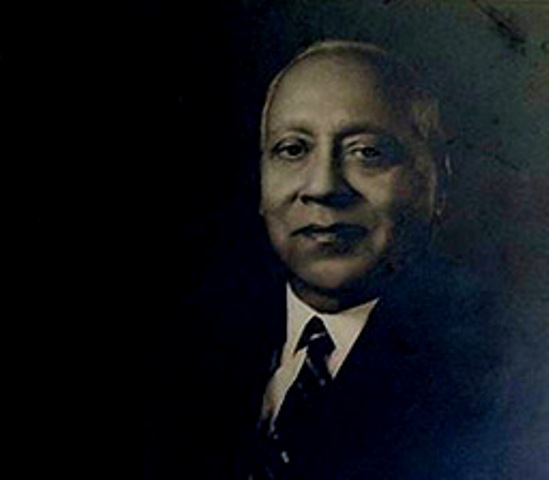 Q. When/Where did Justice Mehar Chand Mahajan born?
Ans: Justice Mehar Chand Mahajan was born on 23rd December 1889 in a family of Mahajan Sahukars 'residing in a tiny village Tikka Nagrota, district Kangra.
Q. About the family of Justice Mehar Chand Mahajan? 
Ans: His grandfather was Shri Chajju Shah and father Shri Babu Brij Lal. It was a large joint family.
Q. Story about his after birth of being inauspicious? 
Ans:
Immediately after his birth, he was declared inauspicious and it was advised that his father must not see his face for 12  years. In violation of it, a consequence may be very serious as it was told by the astrologers.
Ultimately he was sent away & brought up by a Rajpur family of Mayya and Rugtu, whose son Gopalu was without any child.
Babu Brij Lal, who was a staunch believer in astrology, called a conference of highly learned people in the field and asked them to reconsider his child's future.
This conference continued for a few days and finally, they gave their verdict in favour of the exiled child and declared him very lucky and would either become a Judge or a Minister.
He was brought back from his exile at the age of seven.
Q. What was the education qualification of Justice Mehar Chand Mahajan? 
Ans:
He had his primary education at Nurpur.
At the age of twelve, he was put in the Arya School, Dharamshala, and later on district board High School, Palampur.
He was sent to Lahore in 1905 and joined Central Model School, did his Matric from the same school.
Later on, he joined Government College, Lahore, and did graduation in 1910 with History (Hons).
He did his LLB from law college, Lahore in 1912.
Q. About the personal life of Justice Mehar Chand Mahajan? 
Ans:
Justice Mehar Chand Mahajan had his first marriage in 1910 with Kesari Devi daughter of Lala Ni Lal of Shahpur Kandi (district Gurdaspur).
His first wife died in 1921 remarried in 1922.
He had four children from his first marriage.
His first son Daya Krishan was born in 1913.
Q. About the professional career of Justice Mehar Chand Mahajan? 
Ans:
Mr. Mahajan spent early years in Gurdaspur and Lahore district courts; appointed as a judge of Lahore High Court on 27th September 1943.
After partition, he was appointed to the East Punjab High Court and then was appointed as Prime Minister of Kashmir.
He was also a Constitutional Adviser to the state of Bikaner.
He was appointed to the Federal Court on 1st October 1948.
He was third Cheif Justice of India (Supreme Court) from 4th January 1954 to 23rd December 1954.
Q. What is the name of Justice Mehar Chand Mahajan's biography? 
Ans: The name of Justice Mehar Chand Mahajan's biography is 'Looking Back'.
Stay updated with us:

Click here to join our Telegram Channel