One of the most interesting crafts of Himachal Pradesh is the art of metal craft Chamba was the foremost centre of metal casting the temples of Bharmour and Chamba are embellished with life.
These bronze Metal crafts sculptures possessing high-quality workmanship. The tradition of bronze casting was introduced by the Kashmiri artisans, hence, apparent. Kashmiri influence on these Chamba bronzes is cleanly discernible.
Lakshmi Devi, Ganesh and Narsimha bronzes in Bharmour and Harirai and Gauri Shankar at Chamba are the marvels of the Bronze Sculptures.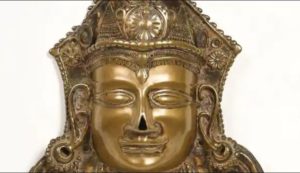 What is Cire Perdu, the lost wax process? 
The method of casting of images in Chamba is Cire Perdu, the lost wax process. The image is first made in wax and then a thin coating of clay is given to the wax model, keeping a hole for pouring the metal in. After burning the clay-covered mould, the melted metal is poured in the hollow of the mould and hence image assumes from. After the image has been taken out of the mould, and then image is chiseled and finer details are carried out. Sometimes eyes are inlaid in silver.
Some craftsperson still, are practicing the art of metal craft in Chamba. Sarna was such an accomplished artisan who made several images in Chamba. The tradition is further revived by Prakash Chand, Hakam singh, and Ramesh Chand who are renowned sculptors. Parkash Chand and Hakam Singh are the recipient of the prestigious National award for their excellence in the craft.
Read also: